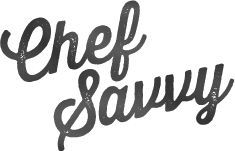 Blueberry Cobbler
Texas Style Blueberry Cobbler. Fresh blueberries topped with a thick buttery cake batter!
Ingredients
4

tablespoons

unsalted butter

cubed

1/2

cup

unsalted butter

1 1/2

cups

granulated sugar

2

teaspoons

lemon zest

3

cups

blueberries

1 1/2

cups

all-purpose flour

2 1/2

teaspoons

baking powder

3/4

teaspoons

salt

1 1/2

cups

milk

1

teaspoon

vanilla
Instructions
Preheat oven to 350 degrees.

Place the 4 tablespoons of butter into a 9 x 13 pan. Place in the oven to melt. (I do this when the oven is heating up). Once melted remove from the oven and set aside.

Add butter to a small saucepan and cook over medium heat until light brown / caramel in color. 5-10 minutes. Make sure to keep and eye on it so butter does not burn. It also helps to use a light colored saucepan for this. Set aside to cool.

Meanwhile In a large bowl combine flour, baking powder and salt.

In a food processor, pulse sugar and lemon zest in food processor until combined, set aside.

In a medium bowl, mash the blueberries with 1 tablespoon of the lemon sugar until the berries are coarsely crushed, set aside.

Add the milk, vanilla and melted butter into the flour mixture and mix until smooth.

Pour batter into the prepared baking dish.

Drop spoonfuls of the blueberry mixture ontop of the batter.

Sprinkle with the remaining lemon sugar and bake until golden brown and edges are crisp, 45 to 50 minutes.

Cool for 30 minutes before serving and serve with ice cream if desired!