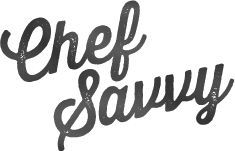 Dark Chocolate S'more Pretzels
Sweet and salty dark chocolate pretzels covered in graham cracker crumbs and stuffed with gooey marshmallows.
Ingredients
28

mini salted pretzels

1/2

cup

mildly sweet chocolate chips

2

tablespoons

milk

1/3

cup

crumbled graham crackers

about 4 squares

1/2

cup

mini marshmallows
Instructions
Start by melting chocolate and milk in a small saucepan. Stir frequently to make sure the chocolate does not burn on the bottom of the pan. This should take about 2-3 minutes.

Dip pretzels in melted chocolate scraping off any excess. (I like to use a fork to dip the pretzels in the chocolate. Immediately dip the chocolate covered pretzels in the graham cracker crumbs. Repeat until all of the pretzels are coated. (I place the dipped pretzels on a cooling rack to let any excess chocolate or graham cracker drip down.)

Next line half of your pretzels on a baking sheet. Top them with about 3-4 mini marshmallows each. Place under a broiler on high to let marshmallows brown. Takes about 1-2 minutes. Keep a very close eye on them. Do not walk away.

Top each pretzel and marshmallow with another pretzel to make a sandwich. Repeat. Serve immediately when warm or place in the refrigerator to firm up.
Recipe Notes
Original recipe from chefsavvy.com. Please do not publish my recipe or pictures without linking back to the original post. Thank you!