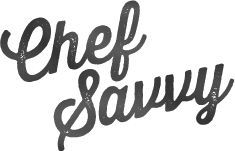 The BEST Chicken Parmesan
The BEST Chicken Parmesan. Tender pan fried chicken breasts coated in panko breadcrumbs and parmesan cheese. A quick and easy 30 minute meal everyone will love!
Ingredients
1

lb

boneless skinless chicken breasts

1/4

cup

all purpose flour

1

large

egg

3/4

cup

panko breadcrumbs

1/2

cup

grated parmesan cheese

2

tbsp

olive oil

1

cup

tomato sauce

1/2

cup

fresh mozzarella cheese, sliced or shredded

basil for serving

if desired
Instructions
Cut chicken in half horizontally. Pound each piece until 1/2 inch thick. Sprinkle with salt and pepper.

Add flour to a shallow dish.

Add egg to a shallow bowl and whisk, set aside.

Add breadcrumbs and Parmesan cheese to a shallow bowl and mix to combine.

Starting with the flour and ending with breadcrumbs, dip the chicken into the flour, egg and Parmesan breadcrumbs.

Add oil to a large skillet and heat over medium high heat.

Once hot add in chicken two at a time to the skillet. Cook 2-3 minutes on each side or until golden grown and cooked all the way through.

Place chicken in a pan or sheet tray and top with mozzarella cheese.

Broil on high until melted and bubbly. Top with tomato sauce and a sprinkle of basil for serving, if desired. Serve immediately and enjoy!