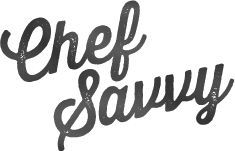 Chocolate Covered Cheesecake Bites
Chocolate Covered Cheesecake Bites. Perfect bite-sized cheesecake covered in a sweet chocolate shell coating. They are extremely addicting!
Ingredients
1 1/4

cup

graham cracker crumbs

5

tablespoons

unsalted butter

melted

16

ounces

cream cheese

softened

½

cup

sour cream

1/4

cup

sugar

2

eggs

1

teaspoon

vanilla extract

2

cups

semi-sweet chocolate chips

4

tablespoons

coconut oil
Instructions
Preheat oven to 350 degrees. Line an 8 inch square pan with aluminum foil. Spray with non-stick cooking spray. Combine graham cracker and butter in a small bowl. Texture should be similar to wet sand.

Spread graham cracker mixture into the prepared pan. Bake for 5-6 minutes or until golden brown. Take out of the oven and cool completely. Leave oven on!

Meanwhile assemble the cheesecake filling. Beat cream cheese in a stand mixer with the paddle attachment.

Add in sour cream, sugar, eggs and vanilla. Mix until combined. Make sure to scrap the sides of the bowl.

Pour cheesecake mixture on top of the graham cracker crust. Place in the oven and bake for 35-40 minutes or until the cheesecake is set. It will still jiggle a bit.

Allow the cheesecake to cool completely. Freeze overnight or for at least 3 hours to harden. Lift frozen cheesecake out of the pan and peel away foil.

With a sharp knife cut cheesecake into 36 squares. If squares become too soft, freeze until chilled again.

Melt the chocolate and coconut oil in a microwave safe bowl until melted and smooth.

Dip cheesecake squares, one at a time into the melted chocolate. Let the excess drip off.

Place the squares onto a baking sheet lined with parchment paper. Repeat steps with the rest of the cheesecake bites.

Place the cheesecake bites in the refrigerator to set. Once firm serve!
Recipe Notes
Adapted from Handle the Heat