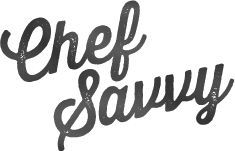 Chicken Asian Dumplings (Two Ways)
Asian Chicken Dumplings (Two Ways). Step by step tutorial for pan fried and steamed dumplings. They both take less than 30 minutes to make!
Ingredients
1/2

pound

ground chicken

1/2

cup

green cabbage

1 1/2

tablespoons

green onion

roughly chopped

a couple dashes fish sauce

1/8

teaspoon

pepper

1

clove

of garlic

1

tablespoon

soy sauce

1

teaspoon

ginger

16-20

dumpling or wonton wrappers

cabbage leaves for the bamboo steamer

oil for pan frying

water for steaming

soy sauce for dipping

if desired
Instructions
Add ground chicken, cabbage, green onion, fish sauce, pepper, garlic, soy sauce and ginger to a food processor until ground.

Divide the mixture among the wrappers. Typically takes about 16-20 wrappers depending on how much filling you put in each. I like to do about 1/2 tablespoon each.

Brush all four edges of the wrapper with water. (This helps it stick together.)

Use a dumpling maker to press the edges together or fold the wrapper and pleat the edges with your hands.
For the steam method:
Add about 1 to 2 inches of water into the bottom of your pan or wok. Make sure not to submerge the bottom layer of the steamer with water. Bring the water to a simmer.

Layer the steamer baskets will cabbage leaves to prevent the dumplings from sticking.

Add in dumplings and cook for about 10 minutes until they are fully cooked. Discard cabbage and serve immediately.
For the pan-fried method:
Add 1 tablespoon of oil to a pan and sauté dumplings for 2-3 minutes on one side until golden brown. Add in some water (about 3-4 tablespoons) and place a lid over the pan to steam. They should be done once all of the water is absorbed. Serve immediately.