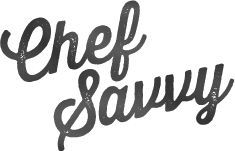 Teryaki Baked Salmon
Teriyaki Baked Salmon in foil. A super easy and healthy dinner that takes 20 minutes to make!
Ingredients
Homemade Teriyaki Sauce
1

tbsp

oil

1

clove

garlic, minced

1/2

tsp

ginger, minced

1/4

cup

low sodium soy sauce

1/4

cup

water

1/8

cup

light brown sugar

1

tbsp

rice wine vinegar

1/2

tbsp

sesame oil

1/2

tbsp

cornstarch

1/2

tbsp

water
Instructions
Preheat oven to 400 degrees. Line a baking sheet with aluminum foil. Spray with nonstick cooking spray.

Place salmon on to prepared baking sheet and brush with homemade teriyaki sauce.

Place in the oven and cook for 12-15 minutes or until the internal temperature reaches 140 degrees.

Serve immediately with sesame seeds.
Homemade Teriyaki Sauce
Add cornstarch and water to a small bowl and whisk until smooth and lump free.

Add oil to a medium saucepan and heat over medium high heat. 

Add in garlic and ginger and cook for two minutes stirring frequently.

Stir in soy sauce, water, brown sugar, vinegar and sesame oil. Bring to a simmer and add in slurry (cornstarch water mixture.)

Simmer whisking constantly until thickened 1-2 minutes. Keep an eye on the sauce because it can burn. The sauce is thick enough when it can coat the back of a spoon. Also it will continue to thicken as it cools.

Store in an airtight container in the refrigerator for up to a week.