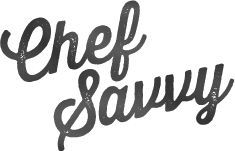 Blueberry Cobbler
Texas Style Blueberry Cobbler. Fresh blueberries topped with a thick buttery cake batter!
Ingredients
12

tablespoons

unsalted butter, divided

1 1/2

cups

granulated sugar, divided plus 2 tablespoons for sprinkling on top

2

teaspoons

lemon zest

3

cups

blueberries

1 1/2

cups

all-purpose flour

2 1/2

teaspoons

baking powder

3/4

teaspoons

salt

1 1/2

cups

milk

1

teaspoon

vanilla
Instructions
Preheat oven to 350 degrees. Place 4 tablespoons of butter into a 9 x 13 pan. Place in the oven to melt. (I do this when the oven is heating up). Once melted remove from the oven and set aside.
Brown the butter
Add 1/2 cup butter to a small saucepan and cook over medium heat until light brown / caramel in color. 5-10 minutes. Make sure to keep and eye on it so butter does not burn. It also helps to use a light colored saucepan for this. Set aside to cool.
Make blueberry filling
In a medium bowl combine blueberries, 1/4 cup sugar and lemon zest, set aside.
Make batter
Meanwhile In a large bowl combine flour, baking powder and salt. Add the milk, the remaining 1 1/4 cup of sugar, vanilla and melted butter into the flour mixture and mix until smooth.

Pour batter into the prepared baking dish.
Assemble / Bake
Drop spoonfuls of the blueberry mixture ontop of the batter.

Sprinkle with 2 tbsp sugar and bake until golden brown and edges are crisp, 45 to 50 minutes.

Cool for 30 minutes before serving and serve with ice cream if desired!