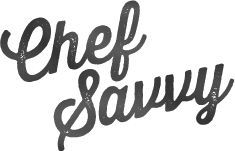 Individual Pumpkin Tiramisu
Everything you love about Tiramisu served up in individual glasses. This tiramisu has a fall twist with pumpkin puree and pumpkin spices!
Ingredients
5

tablespoons

espresso

2

tablespoons

dry marsala wine

20

lady fingers

4

egg yolks

6

tablespoons

sugar

3/4

cup

heavy cream

1/8

teaspoon

vanilla extract

1/2

cup

mascarpone cheese

4

tablespoons

pumpkin purée

1/8

teaspoon

cinnamon

pinch

of nutmeg

cocoa powder for dusting

2

tablespoons

dark chocolate shavings
Instructions
Start by combining espresso and marsala in a small bowl.

Allow lady fingers to soak in the espresso and marsala mixture for only a couple seconds. They will fall apart if you keep them in any longer. Set aside.

Whisk eggs yolks and sugar in a double broiler over medium heat. Whisk continuously for 5 minutes or until thick. Take off the heat and allow to cool.

Meanwhile, with a stand mixer with the whisk attachment whip heavy cream and vanilla into soft peaks. Takes about 5 minutes. Should be the same consistency of whipped cream.

In a medium bowl combine mascarpone cheese, pumpkin puree, cinnamon, nutmeg and cooled egg yolk mixture. Fold in the whipped cream.

Layer 1 soaked ladyfingers on the bottom of each glass. You will have to break in half for them to fit.

Layer about 1 tablespoon of the pumpkin egg mixture onto of the ladyfingers. Rotating between the two. You will have 4 layers depending on how large your glass is. You will end on the pumpkin egg mixture.

Top with a dusting of cocoa powders and dark chocolate shavings.

Cover and store in the refrigerator until flavors develop. At least 4 hours. This dessert can keep in the refrigerator for 1-2 days. Enjoy!