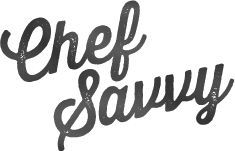 Deep Fried Blueberry Pies
Homemade blueberry pie filling with orange zest wrapped in pre-made pie dough and deep fried. A super easy and delicious dessert!
Ingredients
1

Package of pre-made pie dough

should contain 2 crusts

2

cups

fresh Blueberries

1

teaspoon

orange zest

1

tablespoon

water

1

tablespoon

corn starch

2

teaspoons

sugar

4

cups

vegetable oil

powdered sugar

as needed
Instructions
To make the blueberry pie filling start by adding 1 1/2 cups of the blueberries, orange zest, water, and corn starch to a medium saucepan. Cook on low heat for 15 minutes stirring occasionally. Mash up the blueberries as they cook with the back of your spoon or spatula. Sauce will be thick and chunky. Next add in the remaining 1/2 cup of blueberries and cook for another 5 additional minutes on low heat.

Take the blueberry pie filling off the heat and allow to cool. I recommend transferring the sauce to a bowl or letting it sit in the fridge for a couple of minutes. This will speed up the cooling process.

While we are waiting for the sauce to cool start rolling out the pre-made pie dough onto a lightly floured surface and cut the rounded edges off so you have a nice long rectangle. Cut the dough again into long strips (as shown above). Cut long strips again into little rectangles.

Place about a teaspoon of the blueberry pie filling on top of each rectangle. Place another piece of pie dough on top of the filling. Using your fingers push down around the corners to make sure none of the blueberry pie filling with seep out. Next, dip a fork in some flour and imprint the edges of the pie pocket making sure none of the blueberry pie filling will seep out.

Heat oil to 350 degrees. You can check the oil to make sure it's hot by placing a scrap of dough to see if it sizzles. Add the blueberry pies two at a time so they do not overcrowd the oil and stick together. Fry for about a minute on each side. They should come out golden brown and the dough should be cooked throughout.

Place on a plate lined with paper towels to soak up any excess oil. Allow to cool for a minute.Sprinkle with powdered sugar and serve immediately.