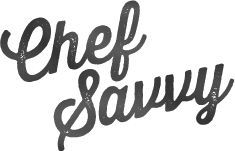 Peanut Butter and Chocolate Chip Mug Cookie
A perfect peanut butter and chocolate chip cookie in less than 5 minutes! This is a perfect single serve cookie that is made in the microwave!
Ingredients
1

tablespoons

butter

1 1/2

tablespoon

brown sugar

1/2

tablespoon

sugar

Drop of vanilla extract

1

egg yolk

1

tablespoon

creamy peanut butter

2 1/2

tablespoons

all-purpose flour

1 1/2

tablespoons

semi sweet chocolate chips
Instructions
Begin by melting butter in the microwave. Usually takes about 30-45 seconds. Stir in brown sugar, and regular sugar, mix until combined. Add in egg yolk, vanilla extract, and peanut butter until combined. Next fold in the flour and then the chocolate chips. Place cookie in the microwave and cook for 45 seconds to a minute on full power. If cookie still looks too runny or under-cooked let it go a bit longer. Keep in mind the cookie will continue to cook as it cools. Take cookie out of the microwave and let sit for 2 minutes.