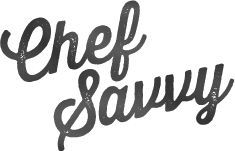 Instant Pot Chicken Carnitas
Instant Pot Chicken Carnitas. They take only 30 minutes in the instant pot and are super easy to make. These chicken carnitas are loaded with Mexican spices, onions, garlic, fresh squeezed orange and lime juice. They come out spicy, tender and juicy!
Ingredients
2

pounds

boneless and skinless chicken thighs

1

tbsp

cumin

2

tsp

dried oregano

1

tsp

chili powder

1/2

tsp

salt

1/2

tsp

pepper

2

tbsp

olive oil, divided

1

large

onion, large dice

5

cloves

garlic, roughly chopped

1/3

cup

orange juice (juice from 1 large orange)

1/4

cup

lime juice (juice from 2 limes)

1/4

cup

chicken broth

1

tbsp

ground chipotle chili pepper (use 1/2 tbsp if you don't want it to be as spicy)

2

bay

leaves

cilantro for serving, if desired
Instructions
Combine the cumin, oregano, chili powder, salt and pepper in a shallow bowl. Sprinkle over the chicken thighs and set aside.

Heat 1 tablespoon of oil in the Instant Pot on the SAUTE setting. Add in chicken and brown on both sides, 1-2 minutes a side. I like to cook the chicken in two batches to not overcrowd the pan. Remove the chicken from the pot and set aside.

Add the remaining 1 tablespoon of oil to the Instant Pot. Add in the onions and garlic and saute for 3-4 minutes to get some color on the onions.

Stir in orange juice, lime juice, chicken broth, chipotle chili powder and bay leaves. Add the chicken back to the Instant Pot and cover with the lid. Select CANCEL on the Instant Pot then select POULTRY and set the timer to 12 minutes. Make sure to switch the nozzle to STEAM.

When it has finished pressure cooking move the nozzle to vent and allow the steam to fully release before opening the lid.

Preheat oven to broil. Transfer the chicken to a large sheet tray and shred with two forks. Add 1/4 cup of the cooking liquid on top and broil for 5 minutes or until desired crispiness.

Serve immediately and enjoy! If desired you can serve the carnitas with more of the cooking liquid!