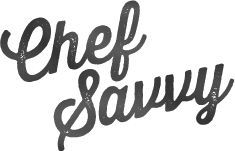 Ham and Bean Soup
The colder it gets, the more we crave dishes like this ham and bean soup recipe. Serve with homemade bread for dipping and enjoy!
Ingredients
1

pound

dried beans,

soaked overnight

1

ham bone,

including ham scraps still left on it

3

tbsp

unsalted butter

2

medium

onions, diced

3

medium

carrots, diced

4

ribs

celery, diced

10

cups

water

1

tsp

garlic powder

2

whole

bay leaves

1

tsp

fresh thyme

2

large

russet potatoes, peeled and cut into small dice

1

tsp

fresh parsley, for garnish

salt and pepper
Instructions
Soak beans overnight: Add beans to a large pot and cover with water. Leave out at room temperature overnight. If you are doing it the day of the beans can be quick soaked or soaked for at least a minimum of 6 hours. When you are ready to use the beans drain and rinse them.

Saute vegetable: Melt butter in a large pot over medium high heat. Add in onions, carrots and celery and saute until tender, 4-5 minutes.

Puree half of the veggies: Remove half of the vegetables from the pot and add them to a blender. Puree until smooth and lump free. (If necessary add a splash or two of water).

Simmer: Next add rinsed beans, water, garlic powder, ham bone, bay leaves, fresh thyme and pureed vegetables to the pot. Bring to a boil then reduce to simmer for 1 hour covered or until the beans are tender.

Cook potatoes: Add the potato and cook for an additional 15-20 minutes or until the potatoes are tender.

Serve: Season with salt and pepper to taste and garnish with fresh parsley, if desired.