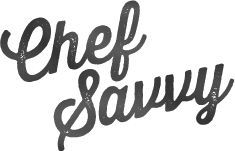 Homemade Hamburger Helper
Ready in 30 minutes or less, this delicious and comforting homemade Hamburger Helper recipe is perfect for a quick weeknight dinner.
Ingredients
1

pound

ground beef

1

small

onion, diced

2

tbsp

tomato paste

1

tbsp

dijon mustard

1

tbsp

Worcestershire sauce

1½

cups

macaroni

4

cups

beef broth

1

tsp

paprika

1

tsp

onion powder

1

tsp

garlic powder

¼

cup

sour cream

2

cups

shredded sharp cheddar cheese

salt and pepper, to taste

hot sauce, to taste

parmesan cheese for serving, if desired
Instructions
Add ground beef and onions to a large skillet and cook until the beef is no longer pink and the onions start to get tender and caramelized, 4-5 minutes.

Stir in the tomato paste, mustard, Worcestershire, macaroni, beef broth, paprika, onion powder and garlic powder. Bring the mixture to a boil then reduce to a simmer then cover. Cook for 12-14 minutes or until the noodles are tender.

Take off of the heat and stir in sour cream and cheddar cheese. Let pasta stand for 5-10 minutes to cool (this will also help to thicken it up a bit). Season with salt and pepper to taste.

Serve immediately with chopped parsley, hot sauce and grated parmesan cheese for serving, if desired.
Recipe Notes
Cook the beef well: The ground beef is the base of the entire recipe, so you want to make sure you're correctly browning it. Brown the beef with a good amount of oil and a really hot pan, but be careful not to overcook. When properly browned, your beef should be nice a juicy.
Change up the flavors: You may recall that there are many different hamburger helper flavors -- the original hamburger macaroni, a lasagna version, and tons of others. This homemade hamburger helper recipe is easy to change up depending on the flavor profile you're going for.
Customize your ingredients: Consider adding diced tomatoes, minced garlic, or even some diced jalapeños for a nice spicy kick. Wanting a more Mexican-style dinner? Add in corn, black beans, and a little bit of salsa. The options really are endless!