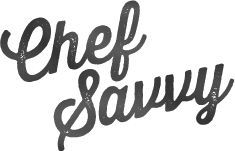 The BEST Cornbread
The BEST Cornbread made with brown butter and buttermilk for a super moist and flavorful cornbread! Serve with a drizzle of honey and butter!
Ingredients
1/2

cup

unsalted butter

1

cup

all purpose flour

1

cup

cornmeal

1

teaspoon

baking powder

1/2

teaspoon

baking soda

1/2

teaspoon

salt

1/2

cup

honey

1

cup

buttermilk

2

large eggs
Instructions
Preheat the oven to 400 degrees. Place a 8 x 8 baking dish in the oven to heat up while you are preparing the rest of your ingredients.

Add butter to a medium saucepan and cook over medium heat until light brown / caramel in color. 5-10 minutes. Make sure to keep and eye on it so butter does not burn. It also helps to use a light colored saucepan for this. Allow the butter to cool while you are working on the rest of your ingredients.

In a medium bowl, whisk together the flour, cornmeal, baking powder, baking soda and salt.

In a large bowl combine honey, buttermilk, eggs and cooled brown butter.

Add the dry ingredients to the wet ingredients and mix until just combined (do not over mix).

Remove the pan form the oven and add in 1 tablespoon of butter. Swirl the pan to coat the edges.

Pour the batter into the prepared pan and place back in the oven and bake for 20-25 minutes or until a toothpick inserted comes out mostly clean.

Cool on a wire rack for 15 minutes before slicing and serving.