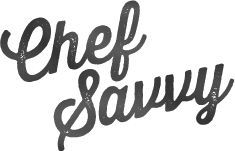 Turtle Brownies
Amazing Thick and Fudgey Turtle Brownies layered with caramel sauce, pecans and chocolate chips. A super decadent dessert!
Ingredients
Brownies
10

tbsp

unsalted butter

3/4

cup

granulated sugar

1/2

cup

light brown sugar

3/4

cup

unsweetened cocoa powder

1/2

tsp

salt

1

tbsp

instant coffee granules

1/2

tsp

baking powder

2

whole

large eggs, cold

2

tsp

vanilla extract

2/3

cup

all purpose flour

1/2

cup

semi sweet chocolate chips, plus more for topping

1/2

cup

chopped pecans, plus more for topping
Caramel Sauce
1

cup

light brown sugar

6

tbsp

unsalted butter

1/2

cup

heavy cream

1

tsp

vanilla
Instructions
Brownies
Preheat oven to 350 degrees. Line a 9 x 9 or 8 x 8 pan with aluminum foil. Lightly spray with cooking spray or grease with butter. Set aside.

Add butter to a medium saucepan and cook over medium heat until light brown / caramel in color. 5-10 minutes. Make sure to keep and eye on it so butter does not burn. It also helps to use a light colored saucepan for this.

Pour browned butter into a large bowl along with both sugars, cocoa powder, salt, instant coffee granules and baking powder. Stir until combined and allow to rest for 5 minutes or until the mixture has cooled down.

Stir in the eggs and vanilla and mix until batter has a nice sheen to it.

Fold in the flour and stir until combined. (Do not over mix).

Add in the chocolate chips and pecans and stir until combined.

Pour the batter into the prepared pan and bake for 20-25 minutes or until the top is set and a toothpick comes out clean.

Take out of the oven and allow the brownies to cool completely before taking them out of the pan.

Drizzle the cooled caramel sauce on top of the brownies.

Top with pecans and chocolate chips. Place the brownies in the refrigerator to set for at least 30 minutes.

Slice into 9 brownies, serve and enjoy!
Caramel Sauce
Add all of the ingredients except for the vanilla to a saucepan. Cook over low-medium heat until thickened stirring occasionally. About 8 minutes. If the sauce isn't getting a lot thicker turn up the heat a bit and keep and eye on it making sure to whisk constantly. (The sauce will thicken as it cools in the refrigerator).

Take off of the heat and stir in vanilla. Transfer to a container and place in the refrigerator to firm up and cool.