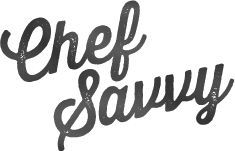 Chocolate Fudge Cakes for Two
Super Easy Chocolate Fudge Cakes for Two. Rich chocolate cake with a gooey molten center. Serve with a scoop of ice cream!
Ingredients
3

ounces

dark or bittersweet chocolate

1/4

cup

milk

3

tablespoon

light brown sugar

2

tablespoons

vegetable oil or coconut oil

2

tablespoon

lightly beaten egg

1/2

teaspoon

vanilla

6

tablespoons

all purpose flour

1/4

teaspoon

baking powder

1/8

teaspoon

baking soda

1/8

teaspoon

salt
Instructions
Preheat oven to 350 degrees. Grease two 6 ounce ramekins with non stick cooking spray, set aside.

Add the chocolate and milk to a small saucepan and cook on low until melted. Let cool for 5 minutes.

In a medium bowl add the brown sugar, oil, egg and vanilla. Slowly stir in the cooled chocolate and milk mixture. Mix until combined, set aside.

In a small bowl combine flour, baking powder, baking soda and salt.

Fold the dry ingredients into the chocolate mixture.

Divide between the two ramekins and bake for 13-15 minutes. I take them out when the top is set but it is still a bit gooey and under baked inside.

Let them rest for 10 minutes then serve immediately with a scoop of ice cream, if desired.