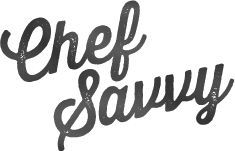 Thai Chicken Salad With Spicy Peanut Dressing
Summer Thai Chicken Salad with cucumbers, carrots, edamame, and lime on a bed of chopped romaine lettuce. Served with a sweet and spicy peanut dressing.
Ingredients
Thai Salad
1

cup

romaine lettuce

chopped

1/8

cup

edamame

1/8

cup

carrots

shredded

1/8

cup

cucumber

julienne

1 1/2

tablespoons

peanuts

1

chicken breast

1

tablespoon

cilantro

1/2

lime

cut into wedges
Peanut Dressing
2

garlic cloves

minced

1/2

tsp

sriracha

1/4

tsp

sesame seeds

1

tablespoons

creamy peanut butter

1

tablespoon

water

1

tablespoon

soy sauce

1

tablespoon

honey

1

tablespoon

rice wine vinegar

1

tablespoon

vegetable oil
Instructions
Dressing
For the dressing, combine all of the ingredients and whisk until thick, creamy and clump free. Next divide the dressing into two portions. Half will be for our salad dressing and the other half will be used as a marinade for our chicken. Pour 1/2 of the divided dressing over the chicken and marinate for at least 30 minutes. Set the rest of the dressing on the side to serve with salad.
Salad
Place the romaine lettuce in the bottom of a bowl or plate. Cook marinated chicken on the grill or skillet. The chicken usually takes about 12 minutes to cook. Slice chicken breast and place on the salad along with the rest of the vegetables, peanuts, cilantro, and lime wedges.
Recipe Notes
Julienne is a culinary knife cut that is long and thin, similar to matchsticks.