Thai Chicken Salad With Peanut Dressing
Why does salad taste so good in the summer? Maybe because this Thai Chicken Salad With Peanut Dressing is loaded with veggies and drizzled with a sweet and spicy peanut dressing. A perfect light summer meal when you are looking to give the oven a rest.
I am also including a baking giveaway in this post as a special thank you to all of my loyal readers! It is a professional grade set of 3 non-stick baking mats. Perfect for cookies, meringues, and chocolate. You can enter to win the giveaway at the bottom of this post.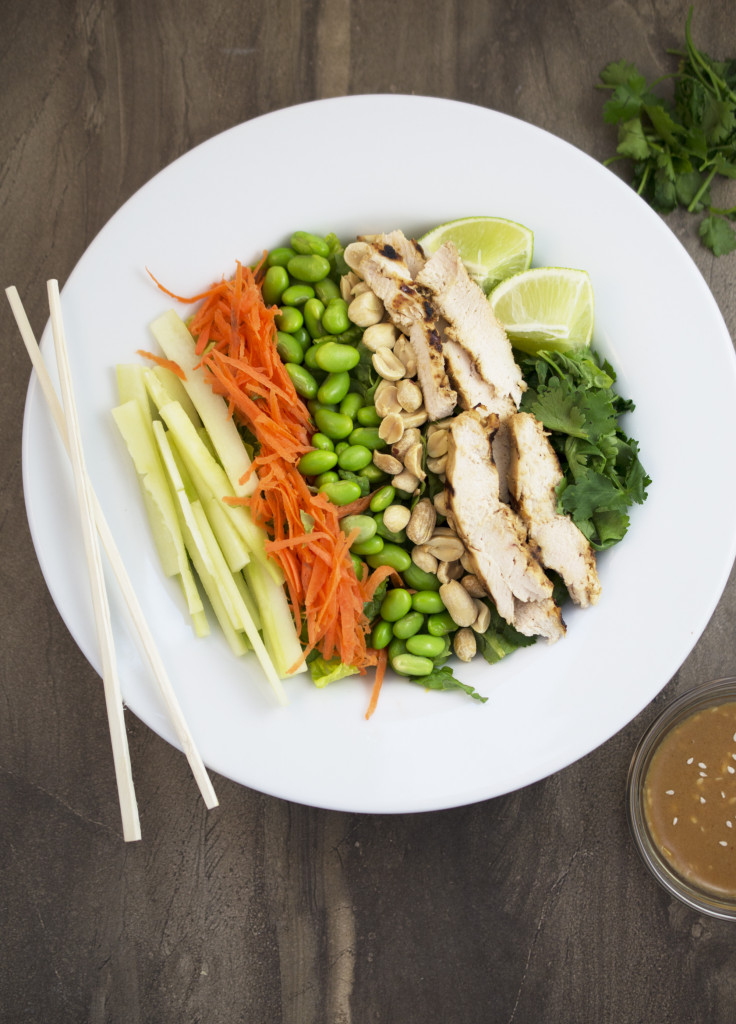 Now just because this is a salad doesn't mean we are missing out on flavor. This salad is exploding with flavor in every bite. The lime, peanuts, fresh cilantro, and veggies make for a filling and satisfying meal. Not to mention it's light on the calories.

OUR LATEST RECIPES
I made this salad for one. You can easily double this recipe if you are making more than one serving. Swap out ingredients for what's in season or in your pantry. Keep in mind you will be using half of the dressing as a marinade and the other half for your salad. Fancy right?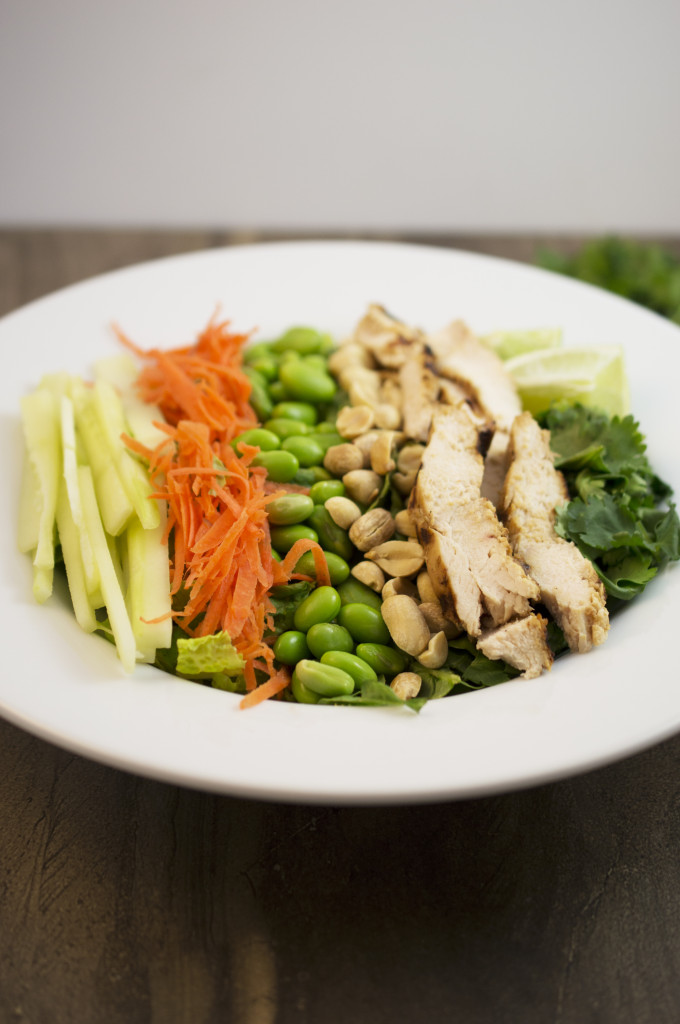 Now onto the dressing. The icing on the cake.  I added peanut butter, soy sauce, rice wine vinegar, and a few extras to make a creamy Thai Dressing to complement our Thai Salad.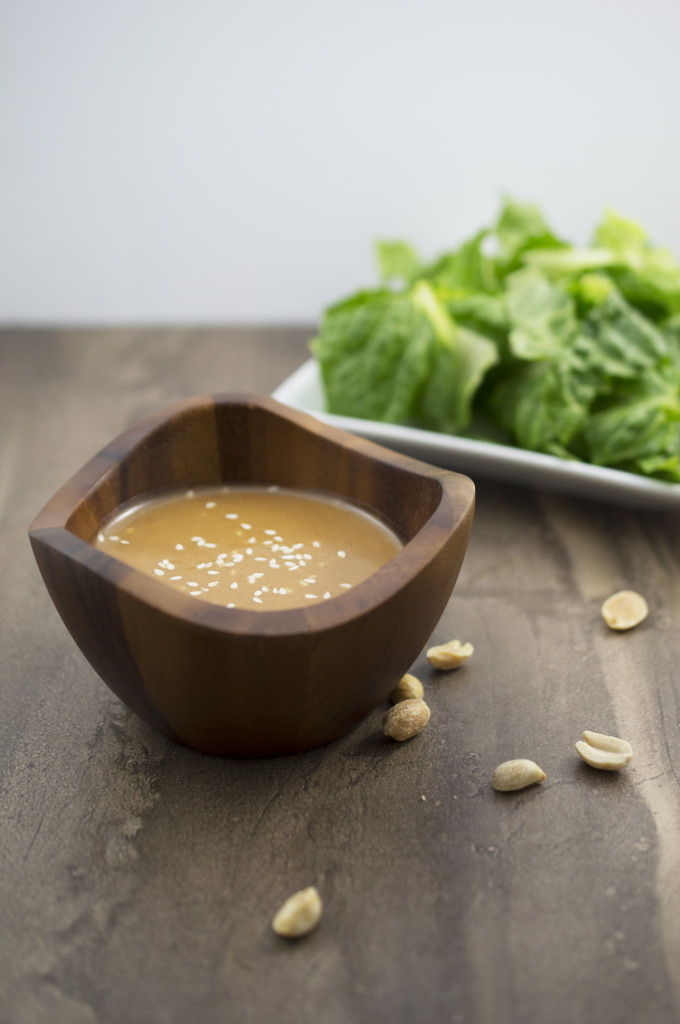 Top the salad with the peanut dressing. Sweet & spicy thanks to the sriracha and peanut butter combo.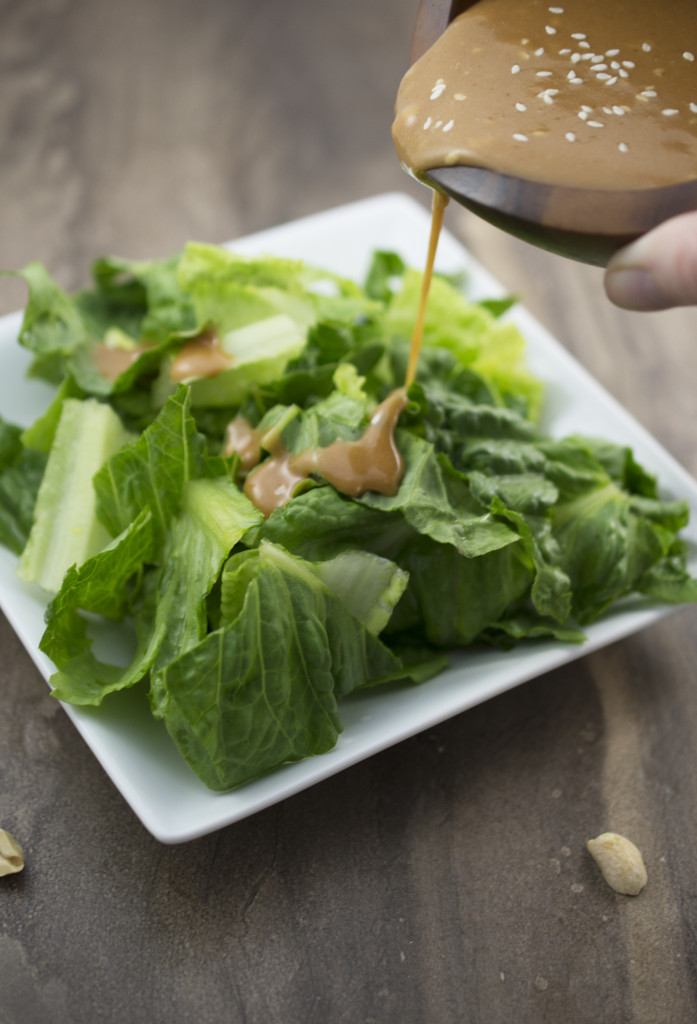 Squeeze some lime on top before serving for some extra tartness.
Enjoy!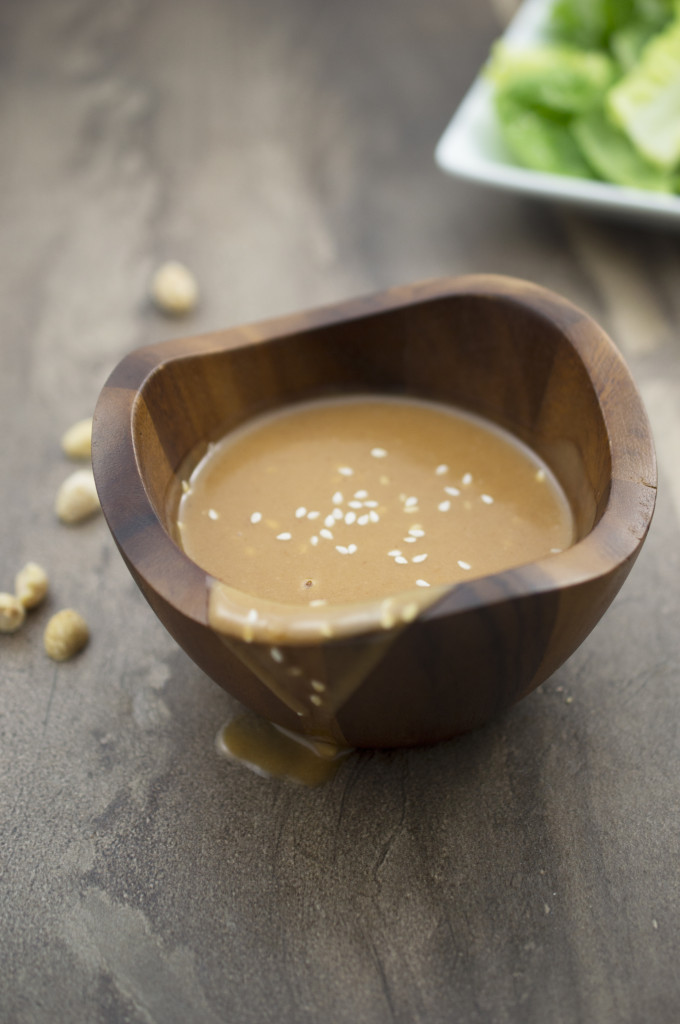 And what you all have been waiting for the baking giveaway! I am offering a 3 piece non-stick baking mat set from our friends over at Kitchen Executive. A $49.99 dollar value for the lucky winner. I have tested these baking mats out personally and think they're awesome! Click the link below to enter the giveaway. Contest ends July 31st. Good Luck!
Thai Chicken Salad With Spicy Peanut Dressing
Ingredients
Thai Salad
1 cup romaine lettuce, chopped
⅛ cup edamame
⅛ cup carrots, shredded
⅛ cup cucumber, julienne
1½ tablespoons peanuts
1 chicken breast
1 tablespoon cilantro
½ lime, cut into wedges
Peanut Dressing
2 garlic cloves, minced
½ tsp sriracha
¼ tsp sesame seeds
1 tablespoons creamy peanut butter
1 tablespoon water
1 tablespoon soy sauce
1 tablespoon honey
1 tablespoon rice wine vinegar
1 tablespoon vegetable oil
Instructions
Dressing
For the dressing, combine all of the ingredients and whisk until thick, creamy and clump free. Next divide the dressing into two portions. Half will be for our salad dressing and the other half will be used as a marinade for our chicken. Pour ½ of the divided dressing over the chicken and marinate for at least 30 minutes. Set the rest of the dressing on the side to serve with salad.
Salad
Place the romaine lettuce in the bottom of a bowl or plate. Cook marinated chicken on the grill or skillet. The chicken usually takes about 12 minutes to cook. Slice chicken breast and place on the salad along with the rest of the vegetables, peanuts, cilantro, and lime wedges.
Notes
Julienne is a culinary knife cut that is long and thin, similar to matchsticks. Only Eats