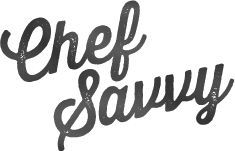 Classic Margarita
This classic margarita recipe, made with homemade simple syrup, tequila and freshly squeed lime juice, is perfect for the summer season! Ready in just a few minutes, you only need 4 ingredients to make this easy margarita.
Ingredients
3

ounces

lime juice

1

ounce

agave

4

ounces

tequila

1

cup

ice, plus more for serving
Instructions
Add lime juice, agave and tequila to a measuring cup.

Pour the mixture into a cocktail shaker along with 1 cup of ice. Cover and shake for 1 minute.

Fill two glasses with ice. Divide contents of the cocktail shaker between two glasses. Garnish with lime slices, if desired.
Recipe Notes
Use fresh lime juice: Fresh lime juice really is the best! To get the most juice out of your limes, first slice in half then roll the lime out on the counter-top, pushing down to release the juices.
Sugar vs. salt: Today I choose to use sugar because I prefer the added sweetness, but if you're looking for something to balance out the sweetness of the margarita, you can opt for salt instead. Either way, be sure to rim the glass with lime juice first so the sugar or salt will stick to the glass. If I am having a party with a pitcher of margaritas I will usually sit two plates of sugar and salt to rim each glass with -- to each their own, after all!
Add fresh fruit: I love margaritas because they are so easy to customize! Keep things simple with this classic margarita recipe or experiment with different flavors, like my Mixed Berry Margaritas. You can add in any of your favorite fruits for an extra sweet touch.
Make it frozen: While my recipe leads to a margarita on the rocks, you can always use the same recipe and blend. This will give you the classic frozen margarita you crave from your favorite restaurants.