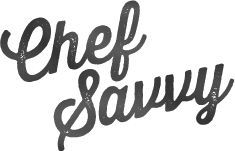 Mini Peach Upside Down Cakes
Mini Peach Upside Down Cakes. A soft and moist spiced cake topped with fresh peaches. The perfect summer dessert! Serve warm with a scoop of ice cream!
Ingredients
2

tbsp

unsalted butter, cold

1/4

cup

light brown sugar

3

medium

peaches, about 3 cups

1/3

cup

unsalted butter, softened

1/2

cup

granulated sugar

1/4

cup

light brown sugar

1

large

egg

2

tsp

vanilla

1 1/4

cup

all purpose flour

1

tsp

baking powder

1/4

tsp

salt

1

tsp

cinnamon

1/2

cup

milk
Instructions
Preheat oven to 350 degrees. Spray a muffin tin with nonstick cooking spray.

Divide the 2 tablespoons of butter and 1/4 cup light brown sugar between the 12 muffin tins. (I did this by cutting the butter into 12 little cubes)

Next slice enough peaches to cover the bottom of each muffin tin. I did about 4 slices in each. Dice any leftover peach and save for the batter. Set aside and start working on your batter.

Add 1/3 cup butter to a stand mixer with the paddle attachment. Cream butter for 2-3 minutes or until lighter in color and fluffy.

Add in both sugars and cream for an additional 2 minutes.

Add in egg and vanilla and mix until combined.

In a large bowl combine the flour, baking powder, salt and cinnamon. Slowly add the dry ingredients to the wet ingredients alternating with the milk.

Fold in the leftover diced peaches by hand. Make sure not to overmix.

Divide the batter between the muffin tin.

Bake for 20-24 minutes or until the cakes look golden brown and set.

Allow the cakes to cool in the pan for 5 minutes then carefully flip the tray to release them onto a wire rack to cool completely.

Serve warm with a scoop of ice cream!