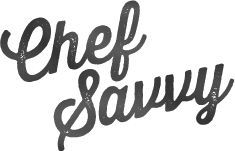 Mediterranean Quinoa
Filled with chopped veggies and fresh herbs, this Mediterranean quinoa salad is a fresh, healthy recipe that's ready in less than an hour.
Ingredients
1

cup

quinoa, rinsed

2

cups

vegetable broth

1

tbsp

butter

¼

tsp

salt

½

tsp

garlic powder

1

cup

parsley, chopped

2

medium

tomatoes, diced

½

medium

red onion, diced

½

large

English cucumber, diced

½

cup

Kalamata olives, sliced

1

lemon, juice and zest

1

tbsp

sesame oil

salt and pepper, to taste
Instructions
Add quinoa to a medium saucepan along with butter, salt and vegetable broth. Bring to a boil then cover and reduce to a simmer. Cook for 20 minutes or until the quinoa is tender and all of the liquid is absorbed. Fluff and let cool slightly.

Meanwhile add the rest of the ingredients to a large bowl and toss in quinoa. Season with salt and pepper to taste. Serve immediately or store in an airtight container in the refrigerator for up to 4 days.
Recipe Notes
Customize your recipe: If you want to keep things simple, all your quinoa needs is a little bit of olive oil and garlic to really taste great. However, if you want to add extra flavors to your dish, you can add some fresh herbs and spices or even a little bit of your favorite cheese.
Add fresh herbs: I always love to add whatever fresh herbs I have in the kitchen to any quinoa recipes, like basil, thyme, a bit of red pepper or oregano. Because quinoa has a naturally nutty taste, the herbs add just the right amount of freshness to the dish.
Meal prep: Mediterranean quinoa is the perfect meal prep or make ahead recipe! Toss together and add chicken or another protein to make a quick, easy and healthy weeknight meal. I like to make a little more than I need so I can enjoy the next day, as well!