A creamy pumpkin spice latte made with real pumpkin, spices, and frothy milk.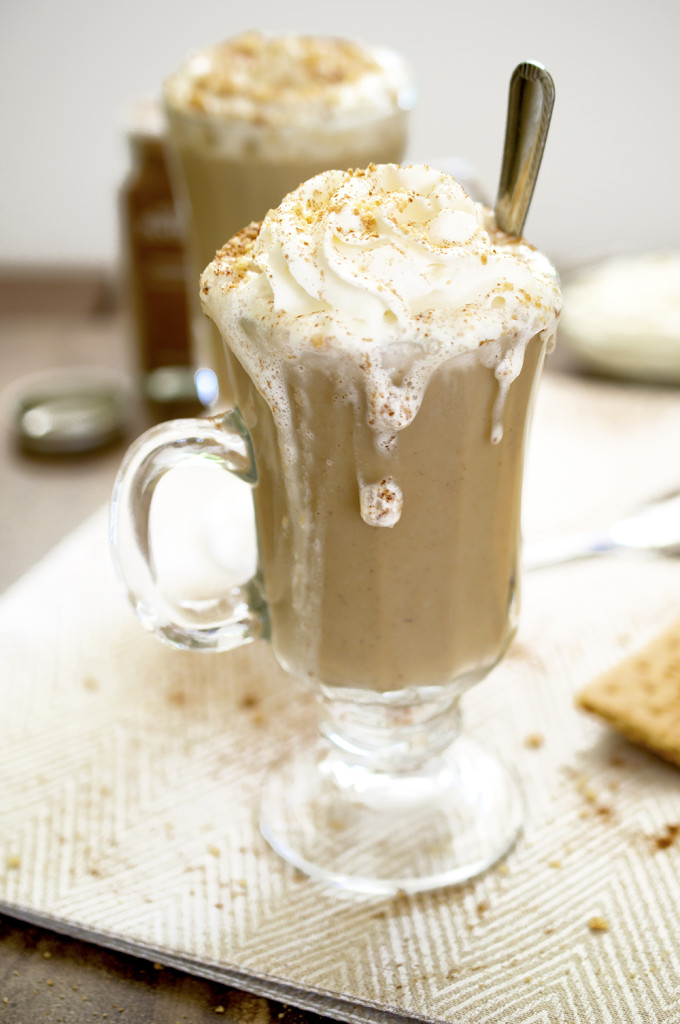 Summer is unofficially over and the season of pumpkin is upon us.
The minute fall is here I head over to our local coffee shop to get a pumpkin spice latte. They make their latte with real pumpkin puree which most coffee shops do not.
I decided to try to make the Pumpkin Spice Latte on my own with real pumpkin. There are no artificial ingredients or syrup added to this drink.
This fall favorite is loaded with cinnamon, nutmeg and topped with whipped cream!
This latte tastes like pumpkin pie in a cup!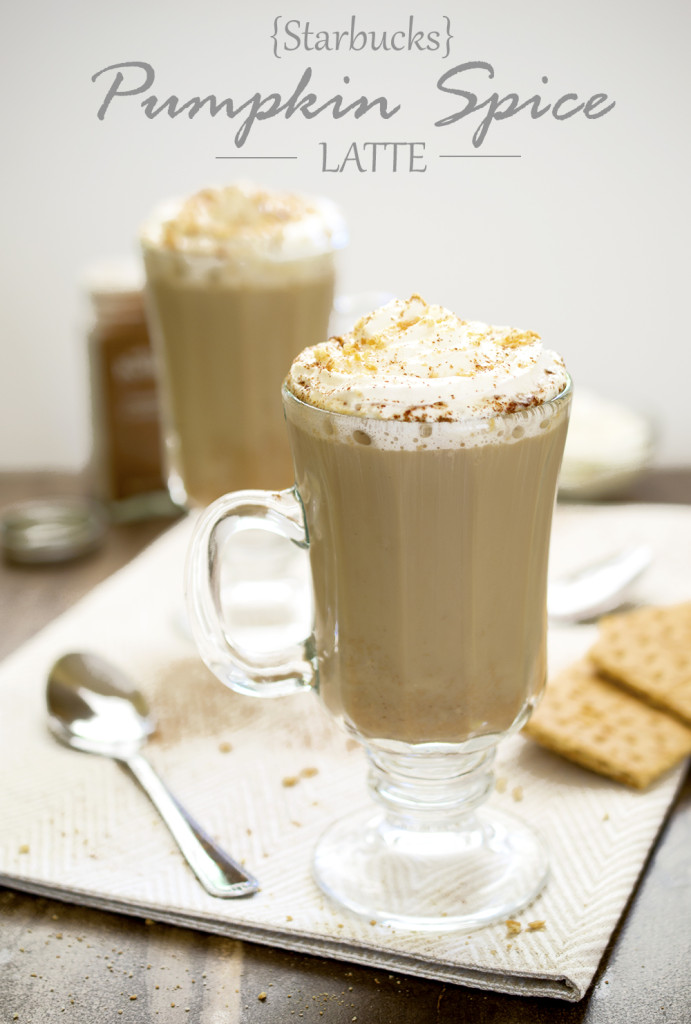 As of last week the pumpkin spice latte is back at Starbucks.
The arrival of the Pumpkin Spice Latte brought debate about the ingredients in the Starbucks latte or lack there of. Bloggers have reported that the coffee chain does not include real pumpkin in their latte. You can read more about this debate in an interesting article from Vani at Food Babe.
It is easy to make a frothy creamy pumpkin spice latte at home. Simply heat pumpkin puree, spices, and milk in a saucepan. Add espresso and top with whipped cream.
Soy milk can be substituted for the 1% milk in this recipe.  If you do not have an espresso maker use strong coffee instead. You will need a bit more coffee so adjust to taste.
I freeze the leftover canned pumpkin. It lasts for about 7 days in the fridge and 3-4 months in the freezer. Just make sure to transfer the pumpkin from the can to an airtight container.
Give this pumpkin latte a try. You will save money by making it at home!
Pumpkin Spice Latte
Ingredients
2

tablespoons

canned pure pumpkin

1/4

teaspoon

cinnamon

extra for garnish

pinch

nutmeg

1/4

teaspoon

vanilla extract

1 1/2

teaspoons

brown sugar

1 1/2

cups

milk

2

single shots of espresso

about 4 ounces total

whipped cream for garnish

graham cracker crumbs for garnish
Instructions
Combine pumpkin, cinnamon, nutmeg, vanilla, brown sugar, and milk in a small saucepan.

Over low-medium heat cook the milk mixture until hot. Stir constantly so milk does not burn on the bottom.

Add milk to a mug and top with espresso. Stir to combine.

Garnish with whipped cream, cinnamon, and graham cracker crumbs.
Nutrition Facts
Pumpkin Spice Latte
Amount Per Serving
Calories 186
Calories from Fat 81
% Daily Value*
Total Fat 9g 14%
Cholesterol 28mg 9%
Sodium 114mg 5%
Potassium 292mg 8%
Total Carbohydrates 18g 6%
Protein 6g 12%
* Percent Daily Values are based on a 2000 calorie diet.