30 minute Creamy Mushroom Carbonara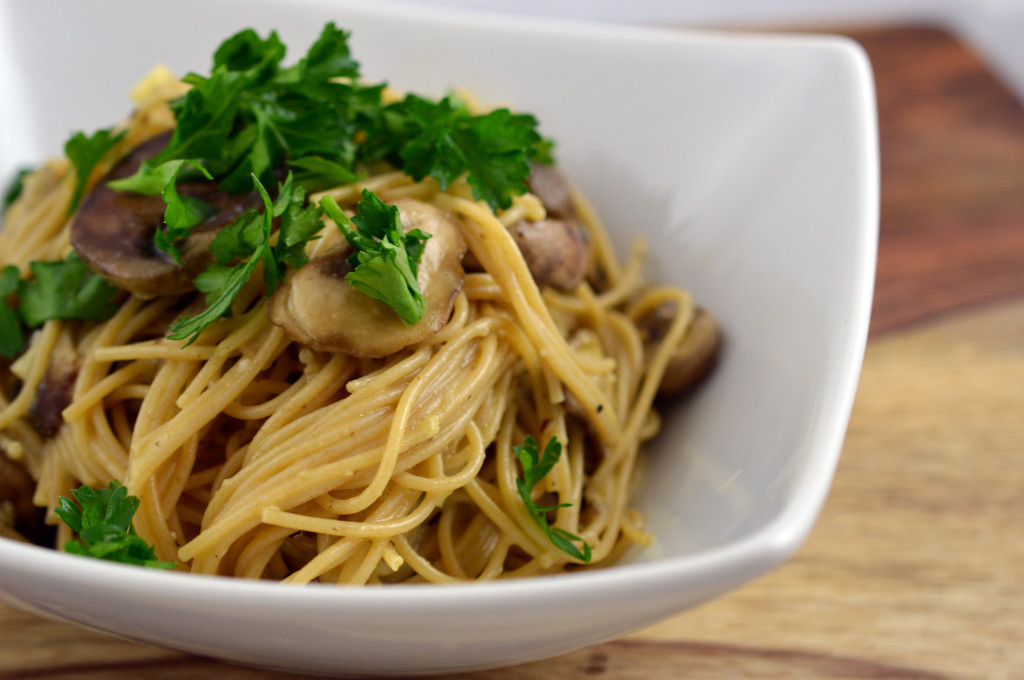 This is such a quick and easy recipe that can be wiped up in less than 30 minutes start to finish. A classic spin on carbonara with mushrooms for an earthy twist. Carbonara by nature is a simple dish made with few ingredients yet comes together beautifully. Classic carbonara is made with egg, pasta, starchy water and some sort of salty pork either bacon, pancetta, or guanciale. (I know what your thinking what the heck is guanciale?) I must have been snoozing in culinary school when they covered this delicious cured meat because i had to google it too. Guanciale is prepared from pork jowl or cheeks and it rubbed in spices and then cured. The cured meat got its name from guancia, which mean cheek or pillow in Italian.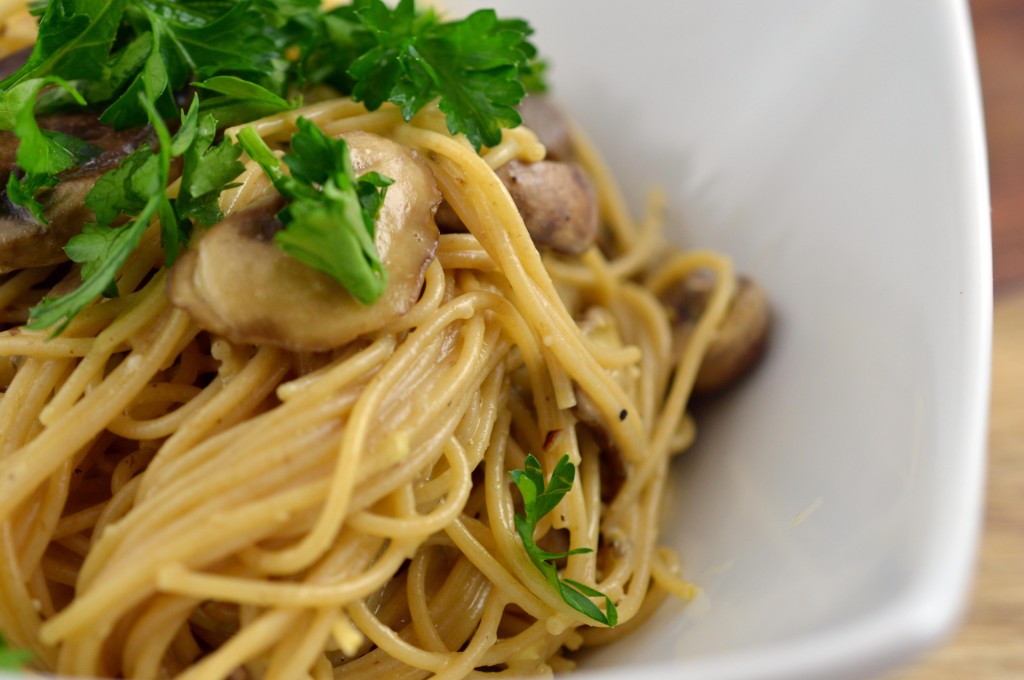 I changed this recipe up a bit with the mushrooms, garlic, and gasp heavy cream! I know people swear by not adding cream to their carbonara but this is the beauty of cooking you can make any recipe your own! This is also why i like cooking rather than baking. There is not much variation in a triple layer cake or home-made croissant. If you are wondering why i do not have a dessert category yet this is why : ) I do have plenty of pasta recipes and this one is up there as one of my favorites for a quick weeknight dinner. Enjoy!
30 minute Creamy Mushroom Carbonara
Ingredients
1

tbsp

Extra virgin olive oil

4

oz

shitaki mushrooms

sliced

4

oz

white button mushrooms

sliced

2

cloves

garlic

minced

1/2

box

6.75 oz whole wheat thin spaghetti

1/4

cup

starchy pasta water

2

egg yolks

1

tbsp

heavy cream

1/8

cup

Parmesan cheese

1

tbsp

fresh parsley
Instructions
Begin by boiling pasta in salted water until al-dente. Meanwhile, in a medium saucepan heat olive oil and sauté mushrooms until tender 3 minutes. Add garlic and cook for 1 minute. Take off heat and set mixture aside. When pasta is done cooking make sure to reserve 1/4 cup of the liquid for the sauce. Place pasta back in pan and add in egg yolk one at a time stirring slowly. Add heavy cream and pasta water. Sprinkle Parmesan and stir until combined and thickened. Season with salt and pepper to taste. Sprinkle each plate with fresh parsley.
Nutrition Facts
30 minute Creamy Mushroom Carbonara
Amount Per Serving
Calories 601
Calories from Fat 162
% Daily Value*
Total Fat 18g 28%
Cholesterol 209mg 70%
Sodium 131mg 5%
Potassium 616mg 18%
Total Carbohydrates 92g 31%
Protein 25g 50%
* Percent Daily Values are based on a 2000 calorie diet.