Marbled Chocolate Banana Bread
Marbled Chocolate Banana Bread. Super moist banana bread swirled with chocolate!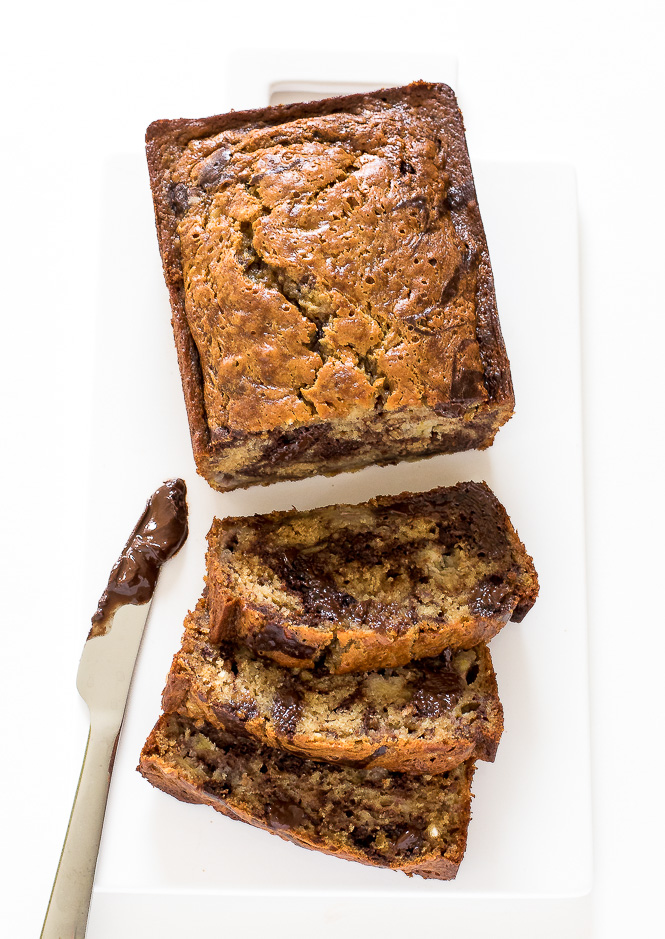 This has to be one of the BEST Banana bread recipes I have ever made! This banana bread is incredibly moist, perfectly sweet and swirled with chocolate. It has a wonderful nutty toffee flavor from the browned butter and is super moist thanks to the sour cream! I also added in four bananas to keep the batter extra soft.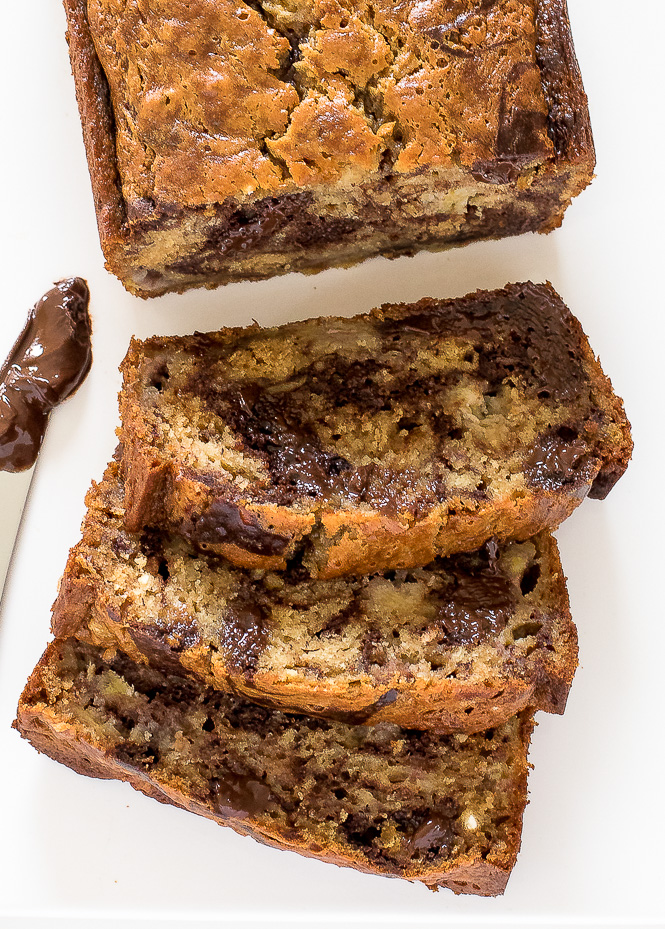 Why this bread is so soft & moist:
✓ Brown Sugar: In place of granulated sugar I used brown sugar to add extra moisture to the bread.
✓ Sour Cream: Adds a nice richness, tang and tons of moisture!
✓ Extra Bananas: Instead of 2 or 3 bananas I add in 4 mashed bananas. They add so much moisture to the batter and of course tons of banana flavor!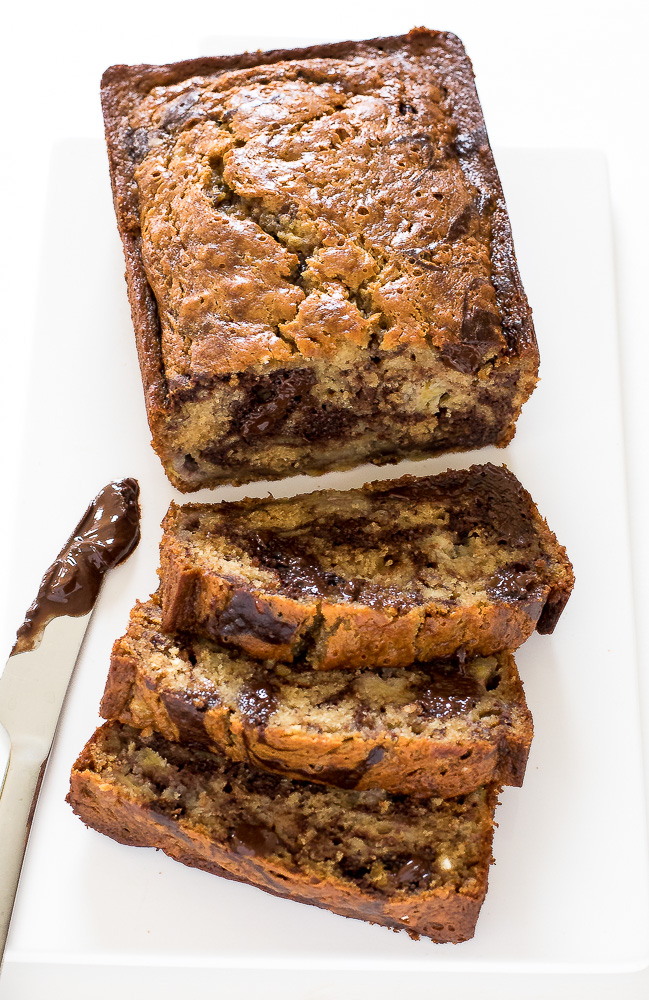 I love to serve this bread warm with some butter or nutella!
Perfect for breakfast or dessert!
Chocolate Swirled Banana Bread
Marbled Chocolate Banana Bread. Super moist banana bread swirled with chocolate!
Ingredients
½ cup (1 stick) unsalted butter, melted
1 cup light brown sugar
2 teaspoons vanilla extract
2 large eggs
4 ripe bananas, mashed
½ cup sour cream
1½ cups all purpose flour
1 teaspoon baking soda
½ teaspoon salt
2 tablespoons unsweetened cocoa powder
Instructions
Preheat oven to 350 degrees. Grease a 9 x 5 loaf pan and set aside.
Add butter to a small saucepan and cook over medium heat until light brown / caramel in color. 5-10 minutes. Make sure to keep and eye on it so butter does not burn. It also helps to use a light colored saucepan for this.
Pour the browned butter in a large bowl along with the sugar and vanilla, mix until combined.
Fold in the eggs one at a time then add in the bananas and sour cream.
In a large bowl combine flour, baking soda and salt.
Add the dry ingredients to the wet ingredients.
Scoop 1 cup of the batter into the bowl you used for dry ingredients, Add in cocoa powder and mix to combine,
Pour both batters into the prepared pan alternating between chocolate and regular. Use a butter knife to swirl.
Bake for 1 hour or until a toothpick comes out clean.
Remove from the oven and let cool in the pan for 20 minutes.
Take the loaf out of the pan and allow it to cool completely on a wire rack.
Slice bread and serve!
Only Eats
SaveSaveSaveSaveSaveSave
SaveSave
SaveSave
SaveSaveSaveSave
SaveSave
SaveSave