Melt in your mouth Slow Cooker Barbacoa Beef. Cooked low and slow for 8 hours! Perfect for tacos, burritos and quesadillas!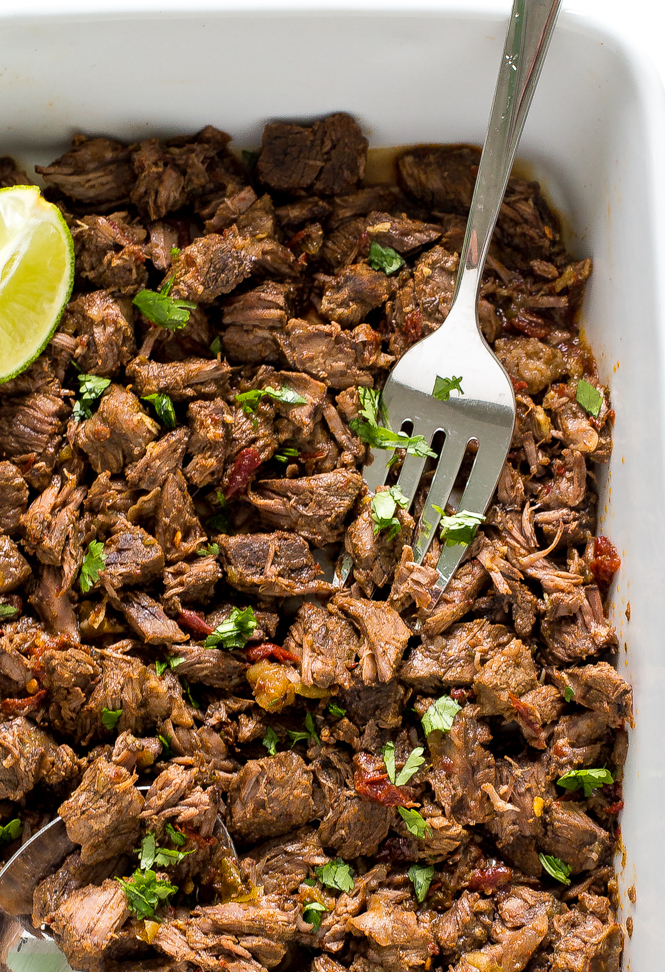 I love the Barbacoa Beef from Chipotle so much I had to try making it at home. This Barbacoa Beef is cooked low and slow in the crockpot until it is fall apart tender. It's the perfect topping for burrito bowls or tacos.
This Slow Cooker Barbacoa Beef is super easy to make. Throw all of the ingredients together into a slow cooker a let the crockpot do the rest.
The chipotles in adobo make this Barbacoa Beef. It adds a nice smokiness and spice to the meat. I add 4 peppers to my beef as well as a little sauce. I like it to have an extra kick. I also add garlic, fresh squeezed lime juice, beef broth, diced green chilies and tons of spices. The meat is loaded with flavor and is incredibly tender!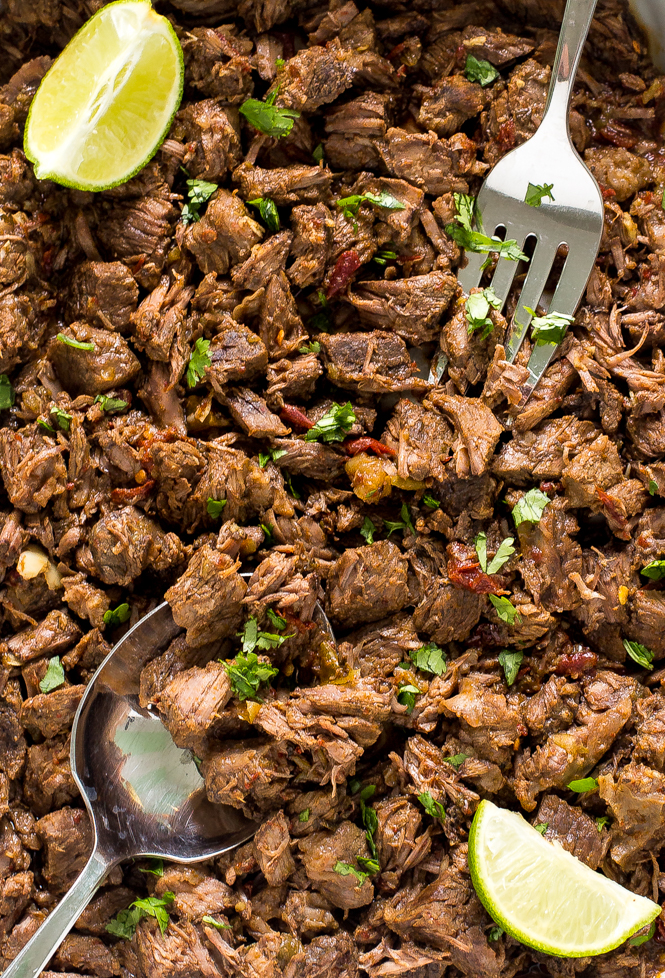 After the beef is done cooking I remove it from the slow cooker and shred it. I pour the juices from the slow cooker on top and let it rest for 10-15 minutes. This allows the meat to soak up all of the juices and flavor.
Serve this Barbacoa Beef on tacos, burritos, burrito bowls, or with rice. Anyway you serve it is amazing!
…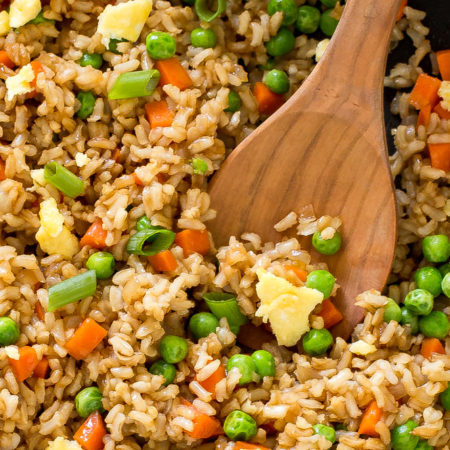 The BEST Fried Rice. This fried rice is loaded with veggies and only takes 20 minutes to make! Vegetable Fried Rice has to be one of my all time favorite dishes. I love making Chinese food at home and fried rice is always the perfect accompaniment to my take out style dishes. I love serving this rice…