Super Easy Turkey Tortilla Soup loaded with tons of Mexican flavor and leftover roasted turkey. This soup only takes 30 minutes to make!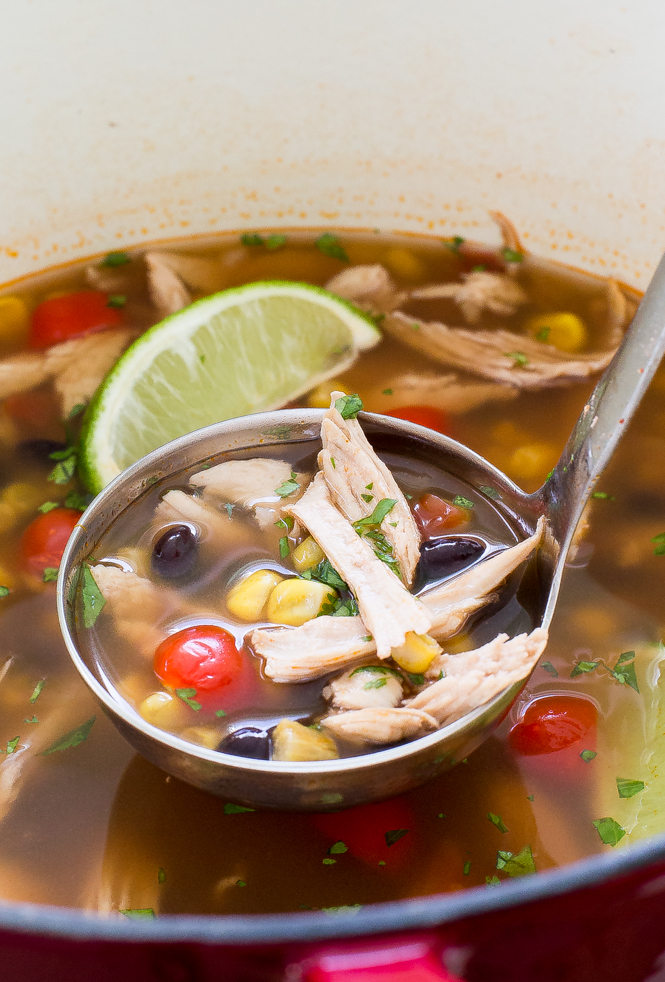 Looking for an easy way to use up all of that extra turkey? This soup has you covered. I took leftover shredded turkey and whipped up a quick and easy Mexican style soup that's loaded with flavor!
This Turkey Tortilla Soup is a spin off my Easy 20 Minute Chicken Tortilla Soup. I used salsa in this soup instead of crushed tomatoes and enchilada sauce. It's got a little kick from the salsa and spices and tons of flavor from the cilantro and lime juice. Warm, hearty and comforting.
Best of all this soup comes together in less than 30 minutes!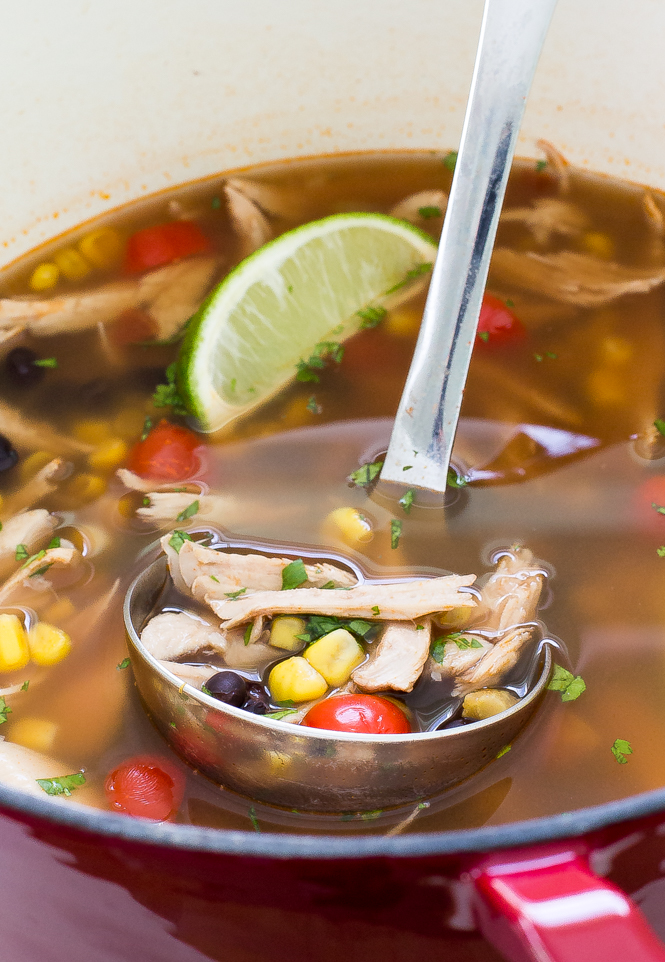 Throw everything together in a large pot and bring to a simmer. Cook for 20 minutes and serve that's it!…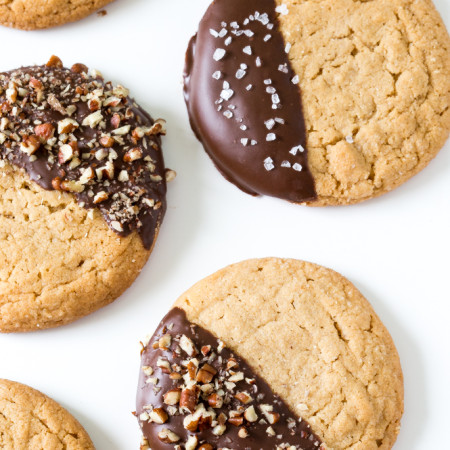 Chocolate Dipped Chewy Peanut Butter Cookies topped with sea salt and crushed nuts. Super easy to whip up a batch! I didn't think peanut butter cookies could get any better until now. I took my Chewy Peanut Butter Cookies and dipped them in semi sweet chocolate and coated them in nuts, pretzels and sea salt. These cookies are AMAZING!…