Sweet and Spicy Asian Chicken Tenders. Breaded chicken breasts baked until golden brown then tossed in a sticky Asian sauce!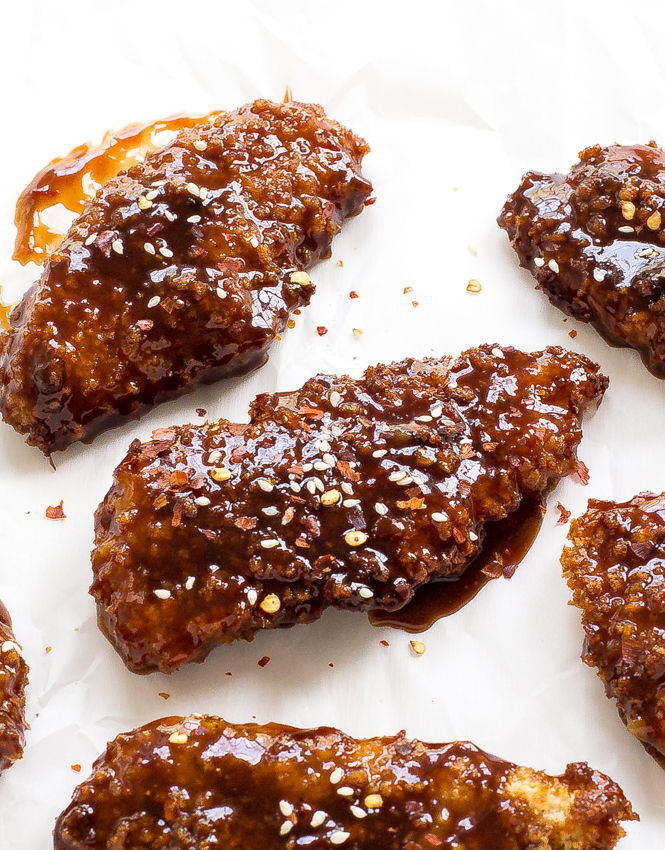 You can't go wrong with a sweet and spicy sauce and crispy chicken tenders. This sauce is amazingly sweet, spicy and tangy. Made with soy sauce, sweet chili sauce, sriracha, hoisin sauce and sesame oil.
You can make these chicken tenders as spicy or sweet as you'd like. If you like a little more heat (like me) add some more crushed red pepper flakes and sriracha.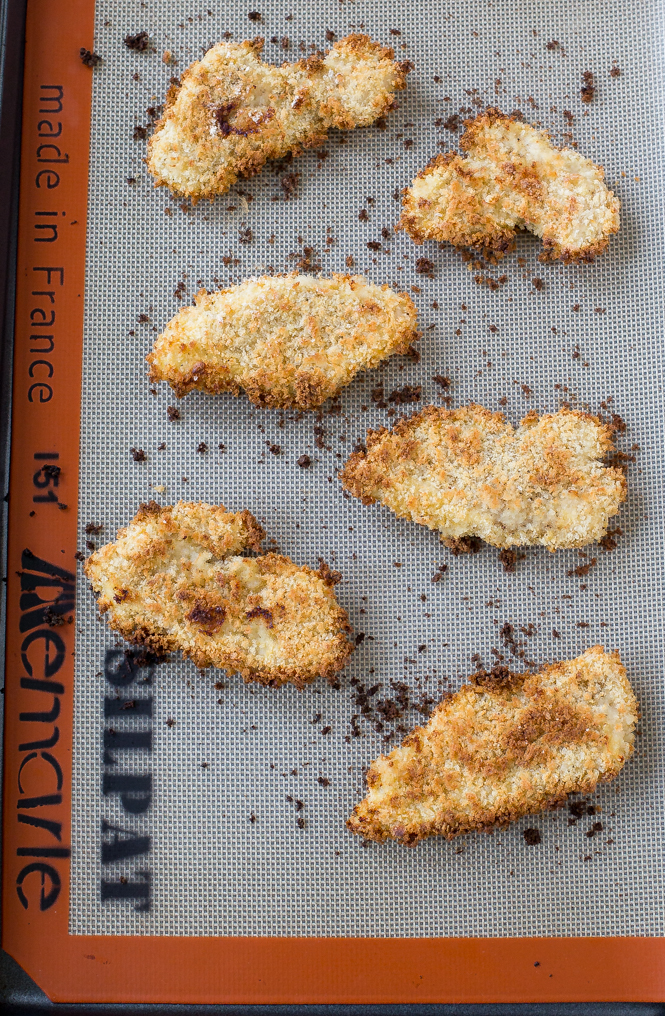 These Sweet and Spicy Asian Chicken Tenders are super easy to make.  They take less than 30 minutes to make from start to finish. The chicken tenders are breaded in flour, egg and breadcrumbs. Once breaded I place the chicken on a baking sheet with a silicon baking mat and place in the oven for 15-20 minutes.…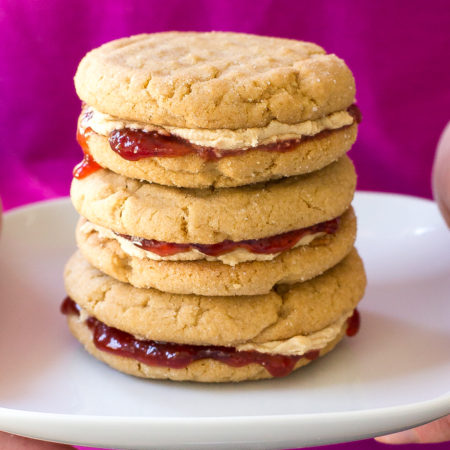 Peanut Butter and Jelly Sandwich Cookies! Peanut Butter cookies sandwiched between strawberry jelly and peanut butter buttercream. They are AMAZING! If you thought peanut butter cookies couldn't get any better you are wrong. These peanut butter and jelly sandwich cookies are AMAZING. They taste just like a peanut butter and jelly sandwich but in cookie…