Chipotle Chicken Stuffed Peppers. A super easy healthy meal loaded with veggies!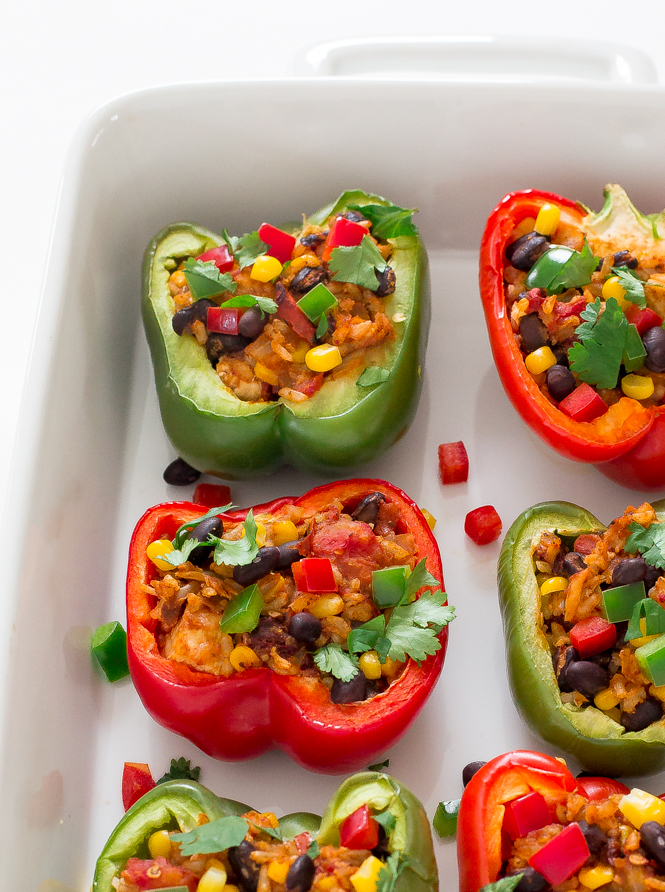 Stuffed peppers are one of my favorite meals. I've shown you how to make them in the slow cooker as well as with quinoa. This version is loaded with tons of Mexican flavor with an added kick from the chipotle peppers. The peppers give this dish a nice smokiness and some extra heat.
Feel free to substitute quinoa or white rice for the brown rice. You can even make it vegetarian and omit the meat.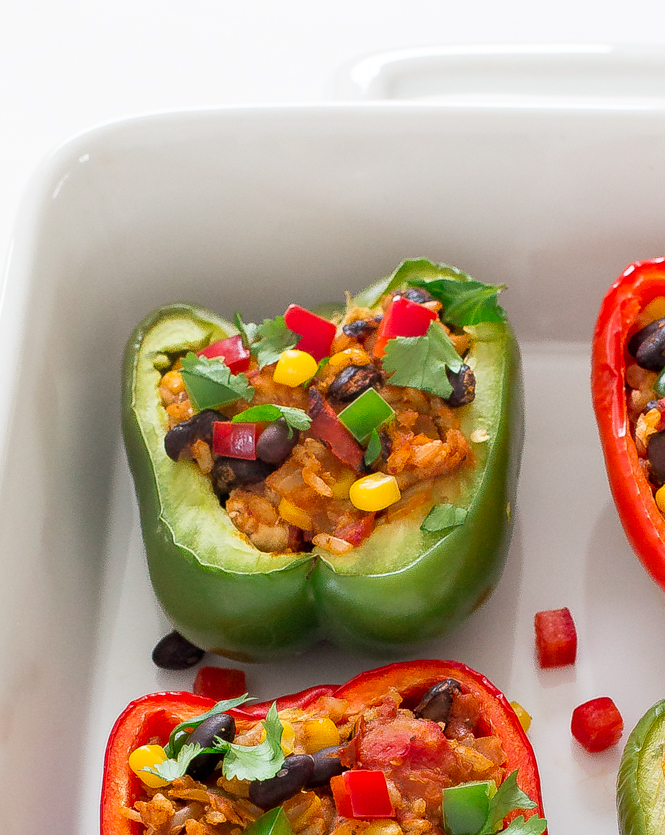 These stuffed peppers are loaded with chicken, black beans, corn and cilantro. Cumin and chili powder give the filling a little kick….