20 Minute Blackened Salmon with Lime Butter Sauce. The perfect easy dinner for busy weeknights!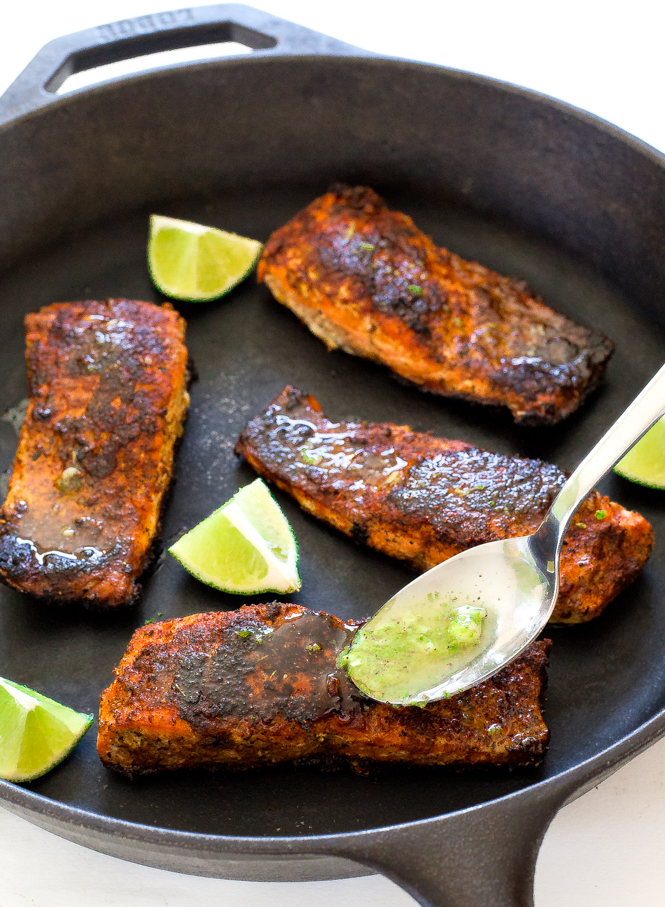 Salmon is one of my favorite things to make for dinner. I make this blackened salmon almost twice a week! It's perfect on salads, sandwiches and served with rice and a veggie.
I rubbed the salmon with a spicy homemade blackening seasoning and brushed it with an AMAZING lime butter.
The lime butter is the best part! Simply melt butter and add some lime zest, garlic, salt and pepper. It's the perfect topping for the salmon. I like to make extra lime butter and put it on my veggies that I serve alongside the salmon.
I like to make my own homemade blackening seasoning. It's a mix of dried herbs, onion powder, garlic powder, paprika and cayenne for a little kick….