Double Chocolate Loaf Cake loaded with chocolate chunks then topped with a creamy chocolate ganache icing!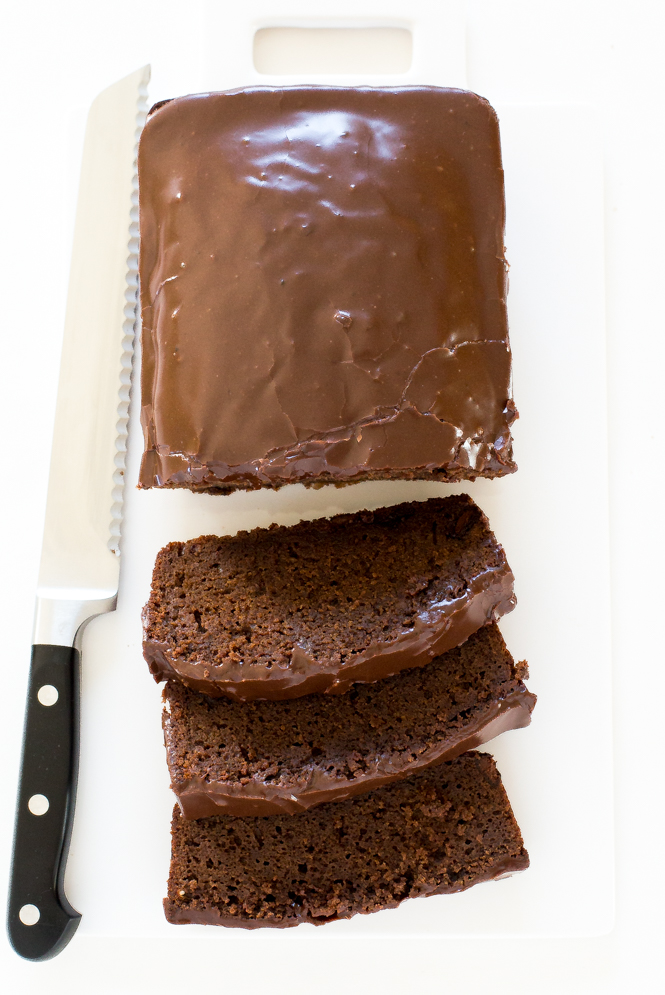 Nothing beats a slice of chocolate cake. This chocolate loaf cake is one of my favorite desserts! Perfectly moist, dense and super rich with a nice thick topping of chocolate ganache.
To achieve the dense, soft texture I added in sour cream and substituted some of the granulated sugar for brown sugar.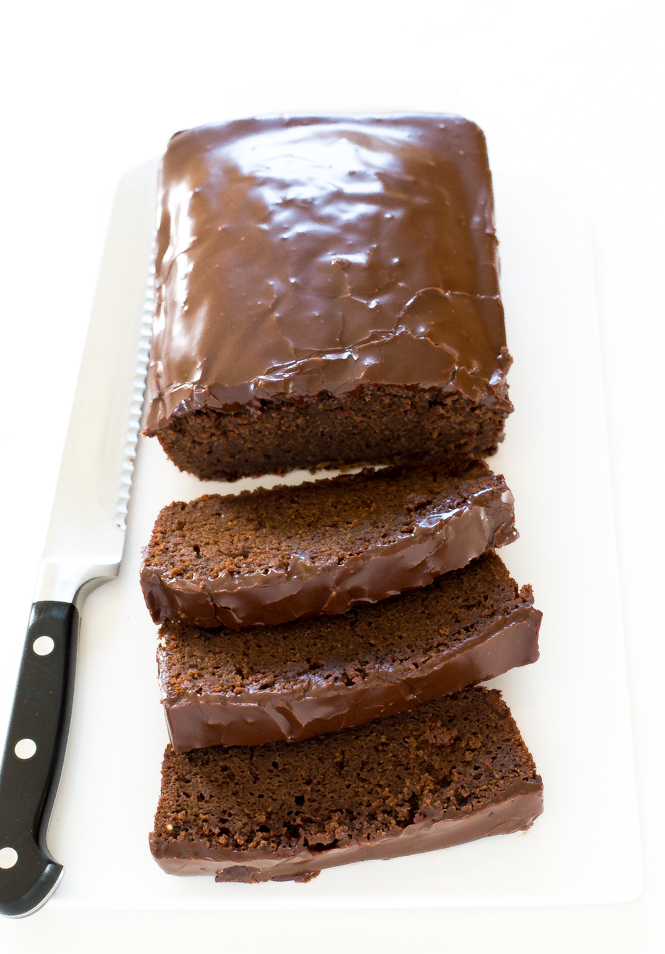 For an ultra soft and moist cake I always bring the eggs, sour cream and butter to room temperature. I also add in hot coffee which amplifies the chocolate flavor and adds a nice silkiness to the batter. After I add the hot coffee I turn the mixer to the highest speed and whip the batter for a minute. This helps to get any last clumps as well as adds air to the batter….