Blueberry Crumb Bars. Fresh blueberries sandwiched between a buttery crumb topping.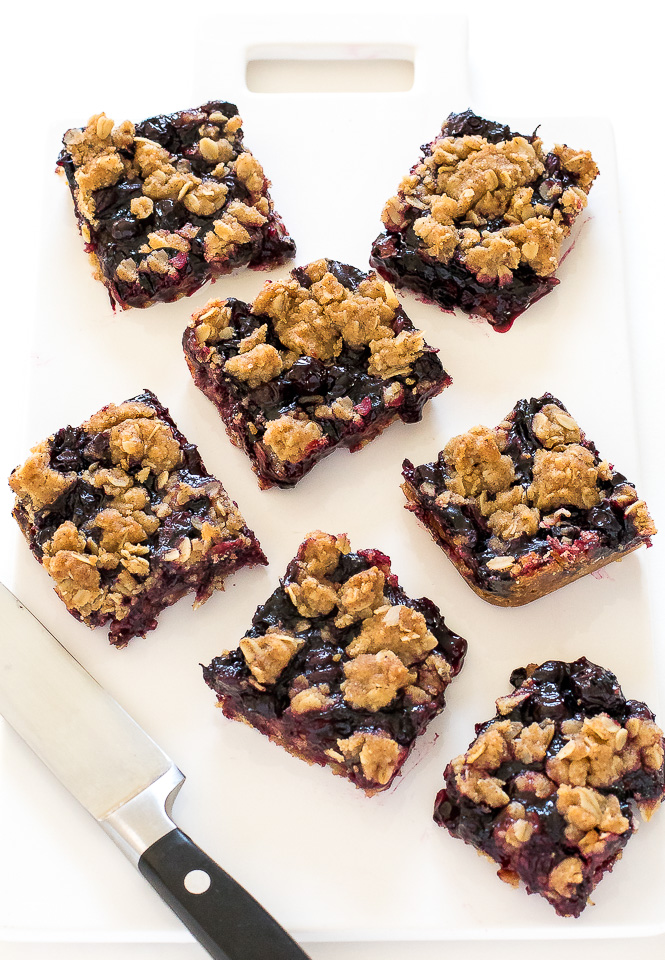 These Blueberry Crumbs Bars are incredibly easy to make. You only need two bowls and a couple minutes to make these bars!
I use fresh blueberries and toss them with lemon juice, sugar and cornstarch. Sandwiched between the blueberry filling is the crumb topping. It goes on both the bottom and top of the bars. The crumb topping is by far the BEST part! Crunchy, buttery with the perfect amount of sweetness.

OUR LATEST RECIPES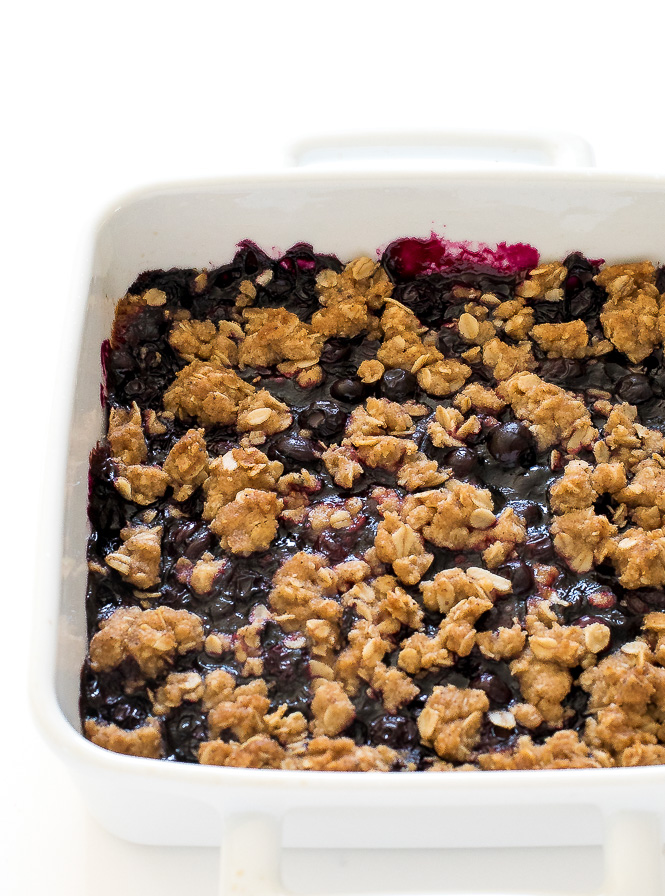 You can make this recipe with either fresh or frozen blueberries. Just keep in mind that frozen blueberries will take a little longer in the oven.
I like to make sure the bars cool completely before cutting into them. If not it will make a gooey best. I like to pop them in the freezer for 30 minutes then slice them. It makes it so much easier!! Enjoy!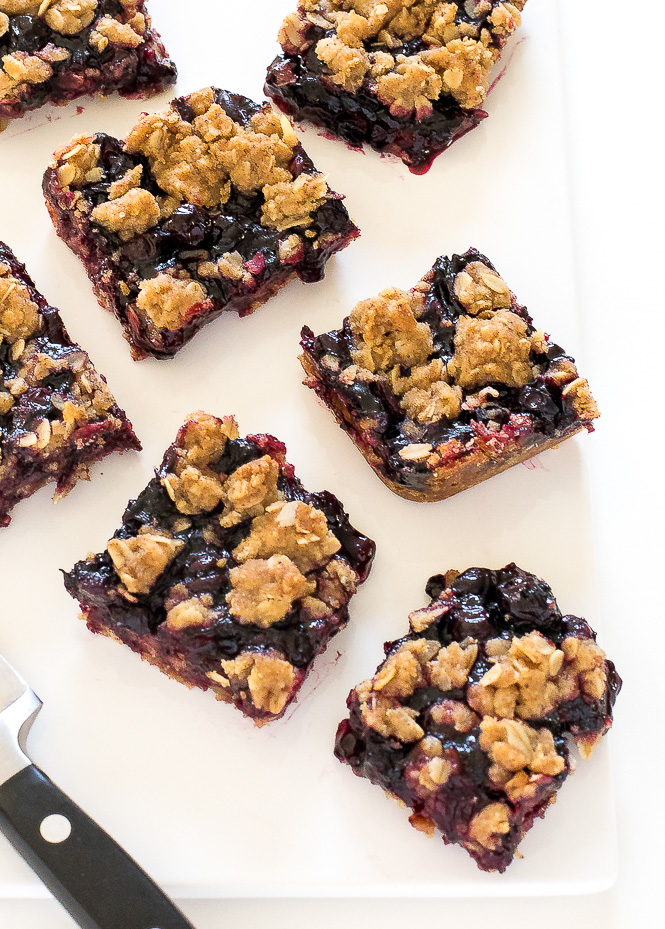 Blueberry Crumb Bars
Blueberry Crumb Bars. Fresh blueberries sandwiched between a buttery crumb topping.
Ingredients
½ cup unsalted butter, melted
1 cup all purpose flour
¾ cup old fashioned oats
¾ cup light brown sugar
½ teaspoon cinnamon
¼ teaspoon salt
2 cups blueberries
¼ cup light brown sugar
2 tablespoons lemon juice
2 teaspoons cornstarch
Instructions
Preheat oven to 350 degrees. Grease an 8 x 8 pan with cooking spray.
In a medium bowl combine melted butter, flour, oats, sugar, cinnamon and salt. Stir until the mixture resembles wet sand and is clumpy.
Set aside 1 cup of the mixture.
Transfer the remaining mixture into the prepared pan and pat down with your fingers or the backside of a spoon, set aside.
In a medium bowl combine blueberries, sugar, lemon juice and cornstarch. Toss to combine.
Layer the blueberry mixture over the crust.
Sprinkle the remaining cup of crumb over the bars.
Bake for 30 minutes for fresh blueberries 50 minutes for frozen or until the center is set.
Allow the bars to cool completely on a wire rack before slicing.
I will let them cool then place in the freezer for 15-30 minute to make it easier to cut. If you cut before they are cool it will make a mess.
Only Eats
SaveSave
SaveSaveSaveSaveSaveSave
SaveSaveSaveSave
SaveSave
SaveSave
SaveSave
SaveSave
SaveSave
SaveSave